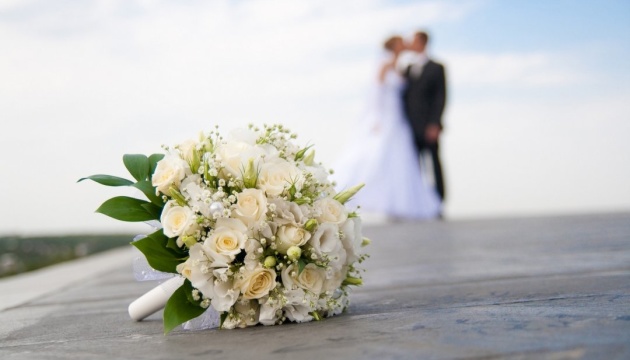 Over 5,000 couples get married during quarantine in Ukraine
Some 5,138 couples were married and 1,753 were divorced during the quarantine in Ukraine, Ukrainian Deputy Justice Minister for State Registration Olha Onishchuk has said.
"More than 5,000 couples got married during the quarantine," the Justice Ministry's press service quoted Onishchuk as saying.
In particular, 5,138 couples were married and 1,753 couples were divorced, she said.
The quarantine in educational establishments and a number of other measures to combat the spread of coronavirus disease Covid-19 have been introduced in Ukraine since March 12. The quarantine was subsequently extended until April 24.
op