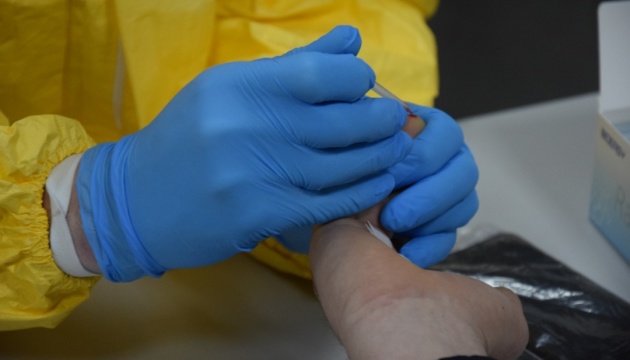 Ukraine develops coronavirus diagnostic tests
The Institute of Molecular Biology and Genetics of the National Academy of Sciences of Ukraine has developed coronavirus diagnostic tests ready for use.
"Coronavirus Covid-19 diagnostic test based on quantitative polymerase chain reaction has been developed and is ready for use. The test was registered, its accuracy and specificity were confirmed at 99.9%," First Deputy Education and Science Minister of Ukraine Yuri Poliukhovych posted on Facebook.
According to him, the cost price of one reaction in this test is UAH 250, while foreign analogues cost UAH 370-450.
The official also reported that the Institute had received UAH 350,000 from the state and produced the first batch of 600 tests, which were sent to the Zhytomyr Regional Laboratory of the Ministry of Health and the Public Health Centre of the Ministry of Health.
"However, the Institute can produce much more tests, which Ukraine needs now. In less than a week, the scientists can produce 10,000 test kits, and for 10-12 days - 50,000 test kits. The main thing needed for this is funding," Poliukhovych said.
Earlier, a modern laboratory center offering PCR-based coronavirus diagnostic tests opened in Mykolayiv city.
As of 22:30, March 25, Ukraine had 145 laboratory-confirmed coronavirus cases, including five deaths. One patient recovered.
As reported, the Government of Ukraine introduced the emergency situation regime in the entire territory of the country until April 24.
ol