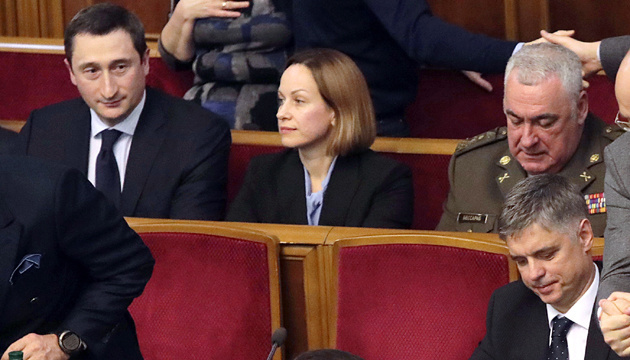 Maryna Lazebna outlines first tasks for Social Policy Ministry
Newly appointed Social Policy Minister Maryna Lazebna has held the first meeting with the staff of the ministry today, the press service of the department has reported.
Among the first tasks, the minister outlined the improvement of social protection of citizens.
"The time has come to take care of retired persons due to whom our country's economy has been developed," Lazebna said.
According to her, the ministry's priority task will be to conduct indexation of pension payments and increase the level of pension coverage in the country.
Lazebna instructed the ministry's staff to urgently prepare proposals on the ways to improve social protection of people and to actively cooperate with regional representatives to implement the policy in the social sphere.