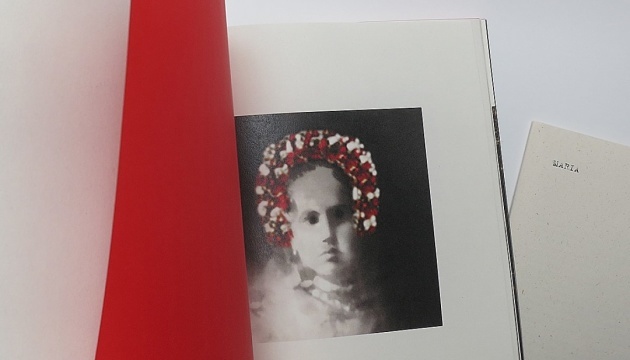 Project MARIA about Holodomor of 1932-33 to be exhibited in United States
On March 4, Canadian artist of Ukrainian descent Lesia Maruschak in the United States will present her project MARIA about the Holodomor of 1932-33 in Ukraine.
The Ukrainian World Congress (UWC) wrote about this on its Facebook page.
"MARIA, a Mobile Memorial Space that memorializes the Holodomor, genocide of the Ukrainian people, will open March 6 at the Turchin Center for the Visual Arts in Boone, North Carolina. The installation created by Canadian artist Lesia Maruschak is inspired by the story of one Holodomor survivor currently living in Canada and includes sculpture, film, books and art. Join Lesia for an Art Talk on March 4," reads the statement.
As Ukrinform reported, MARIA is a visual project dedicated to the memory of victims of the 1932-33 Holodomor. At its center is an image of young girl Maria, who managed to survive and move to Canada. Apart from the book, the project features the exhibition of images and installations, a film and a series of lectures.
In May 2019, Lesia Maruschak's artbook MARIA won the Highest Award at the International Book Arsenal Festival in Kyiv, and was Shortlished at the Athens Photobook Festival and the prestigious Prix du livre, Recontres d'Arles.
On October 4-6, 2019, the project MARIA was exhibited in Paris, as part of ParisArtistes and the prestigious Objectif FEMMES photo exhibition.
iy