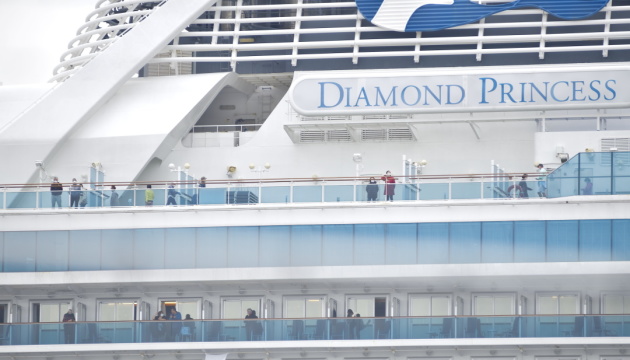 Number of Ukrainians infected with coronavirus on Diamond Princess rises to four – Foreign Ministry
Four Ukrainians, the crew members of the Diamond Princess cruise ship who were infected with the Covid-19 virus, have been hospitalized at Tokyo hospitals. Their health condition is satisfactory.
"As of February 26, 2020, four citizens of Ukraine who tested positive for the new coronavirus have been hospitalized at health care facilities in Tokyo. Now the health condition of our compatriots is satisfactory. The consul keeps in contact with the hospitalized Ukrainians," the press service of the Foreign Ministry of Ukraine reported.
Other citizens of Ukraine remain aboard the Diamond Princess cruise ship, the Foreign Ministry said.
As reported, the first case of the coronavirus involving a citizen of Ukraine on board the Diamond Princess cruise ship was announced on February 9. The quarantine regime was introduced from 07:00 on February 5 for a period of 14 days. In total, there are 3,700 people from 56 countries on board the ship, of which 2,700 are passengers and the remaining are crew members, including 25 Ukrainians.
ish