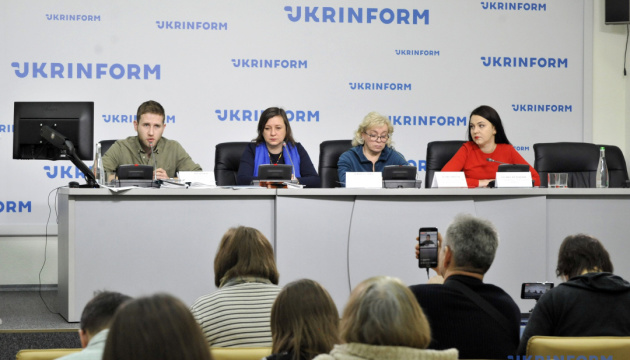 More than 300 facts of pressure on journalists recorded in occupied Crimea
Human rights activists have recorded more than 300 facts of pressure on journalists and bloggers in occupied Crimea during the annexation of the Crimean peninsula.
"We have classified all the violations of journalists' rights into separate types and counted the number of such violations: 11 criminal cases, 13 administrative cases, 8 cases of torture, 23 physical assaults — when journalists were attacked on streets and their equipment was broken," Iryna Sedova, a researcher at the Crimean Human Rights Group, said during the presentation of the report "Crimea: Freedom of Speech under Occupation" at the Ukrinform news agency.
Sedova noted that human rights activists also recorded 47 facts of arbitrary detentions, 20 searches and 18 interrogations.
"There were also 48 cases of seizure or damage to the equipment," she added.
In addition, human rights defenders recorded four bans on entry to Crimea, 30 cases of threats, 18 censorship cases, 9 DDoS attacks and more than one hundred obstructions of shooting.
ol