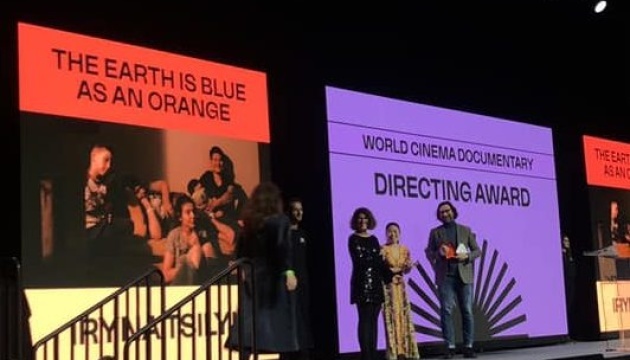 Ukrainian director wins award at Sundance Film Festival
The Directing Award: World Cinema Documentary at the 2020 Sundance Film Festival was presented to Ukrainian director Iryna Tsilyk.
Tsilyk won the award for the Ukrainian-Lithuanian film The Earth Is Blue as an Orange.
"To cope with the daily trauma of living in a war zone, Anna and her children make a film together about their life among surreal surroundings," reads the article at the Sundance Institute website.
The film was titled with a quote by French poet Paul Éluard.
The world premiere took place during the 2020 Sundance Film Festival.
ol