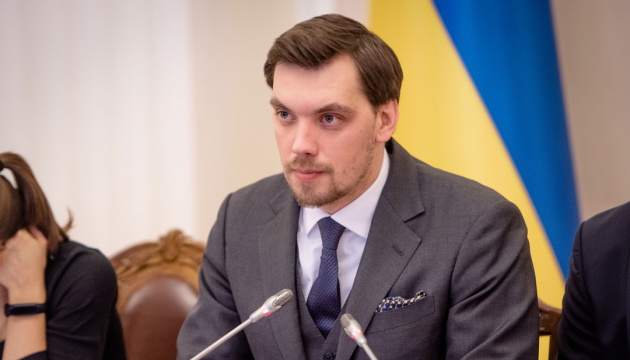 PM Honcharuk: Holidays for Chinese students studying in Ukraine to be prolonged
The Cabinet of Ministers approved a plan to prevent Chinese coronavirus (2019-nCoV) spread in Ukraine, as well as a national plan of anti-epidemic measures, the Government portal reported.
"We are currently developing regional plans for certain regions. Hospitals are instructed to prepare for dealing with a possible case of illness, as well as to determine the need for medication and equipment, and the Health Ministry will monitor and assist methodologically," Honcharuk said.
Also, the plan envisages that holidays for Chinese students studying in Ukraine will be prolonged.
The prime minister stressed that the Foreign Ministry and Health Ministry recommend Ukrainian citizens to temporarily refrain from tourist and business trips to China.
"We are establishing high alert regime for all civil defense systems so that all relevant services are promptly mobilized in case of need," said the prime minister.
As reported, cases of pneumonia caused by the novel coronavirus (2019-nCoV) have been reported in China since December 2019
Cases of the coronavirus have been already confirmed in 23 countries.
As of February 3, there were 17,389 laboratory-confirmed cases of 2019-nCoV, death toll grew to 362.