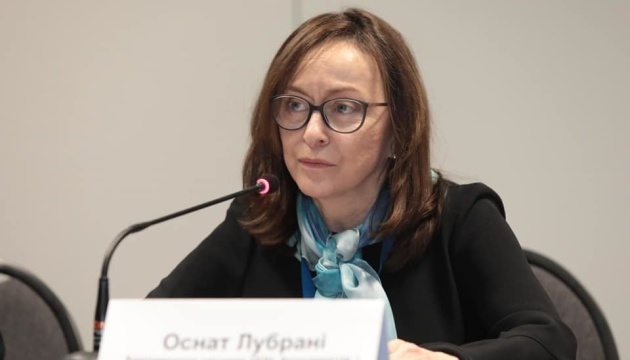 UN prepares 2020 Humanitarian Response Plan for Ukraine
UN Resident and Humanitarian Coordinator in Ukraine, Ms. Osnat Lubrani has presented the 2020 Humanitarian Response Plan for Ukraine.
"Today, I have presented the Humanitarian Response Plan for Ukraine that outlines the need for $158 million to finance our humanitarian work in 2020," she announced at a press briefing in Kyiv, an Ukrinform correspondent reports.
Lubrani noted that despite the marked progress in 2019, the conflict in eastern Ukraine is still ongoing and continues to affect the lives of civilians.
"3.4 million people still need humanitarian assistance. The conflict in eastern Ukraine is still active, shelling continues, activities that, unfortunately, harm people's lives continue," the UN representative said.
The plan provides for assistance in the education, food, health, protection, housing, water and sanitation sectors.
"We have focused our attention on certain priorities. The work, according to the plan, is being carried out under the auspices of the UN and international humanitarian organizations, as well as a number of national and international organizations and agencies," she noted.
According to Lubrani, the presented Humanitarian Response Plan contains a comprehensive plan of priority tasks, which are to be performed by 56 partners – UN agencies, national and international non-governmental organizations – subject to appropriate funding.
"The plan mentions 56 organizations and what they will do. Funding will be provided by international donors. That is, the UN and partners address the international partners to raise funding for these 56 organizations, including Ukrainian ones," Lubrani added.
The plan provides for humanitarian assistance and protection for two million people from the most vulnerable groups in eastern Ukraine, she noted.
ol