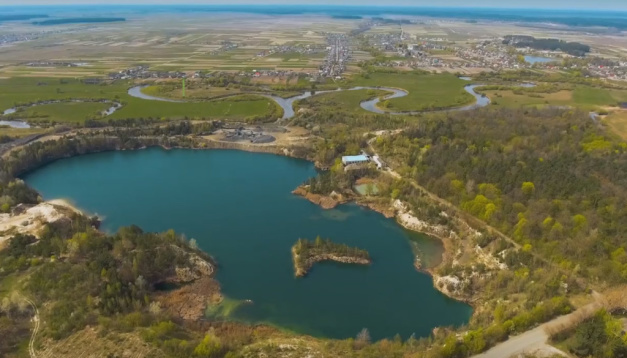 Ukraїner releases English language video about Ukraine
The Ukraїner project presented the English language video Explore Ukraine! showing picturesque attractions across the country.
The 36-minute video was posted on the Ukraїner channel on YouTube.
"Friends, you have repeatedly written that such a video about Ukraine is lacking in English. We created it. This 36-minute video covers over 100 locations in all the regions of Ukraine, except the occupied ones, and 16 incredible soundtracks from cool Ukrainian musicians," reads the publication on project's Facebook page.
As the authors note in the video description, they seek to show how huge, different and undiscovered Ukraine is. Ukraїner suggests that the video should be shown to foreign friends and used for telling about Ukraine all over the world.
"This video is for your friends abroad. You will be able to show them what Ukraine looks like: from the pelicans in the south to one of Europe's first skyscrapers in Kharkiv city; from the impressive Prypiat to the Borzhavska narrow gauge railway in the west. Just send them a link to this video," the project authors noted.
Ukraine From the Sky series is a collection of locations across the country that impressed the Ukraїner team.
Ukraїner is a volunteer media project that unveils real, unexpected, interesting and authentic Ukraine in research expeditions. The first in-depth anthropological ethnographic expedition lasted from June 2016 to October 2018 and covered all 16 historical regions of Ukraine – from Slobozhanshchyna to Podillia and from Volyn to Tavriya (except for the temporarily occupied territories). More than 300 volunteers were involved in the project creation, and Ukraїner's materials are now available in ten languages. Currently, project participants have set off for the second tour to close up the gaps of the first expedition.
ol