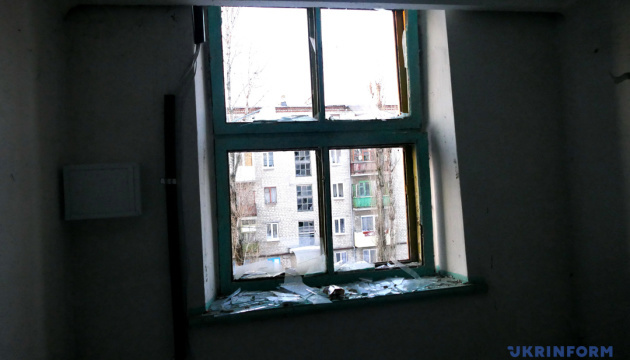 Nearly half a million children continue to bear the brunt of eastern Ukraine conflict – UNICEF
Despite recent developments intending to protect the rights of children affected by eastern Ukraine's more than five-year long conflict, nearly half a million girls and boys continue to face grave risks to their physical health and psychological well-being.
The United Nations Children's Fund (UNICEF) said this in a report released on Monday, December 2.
"It is unconscionable that children in eastern Ukraine continue to go to schools with bullet holes and bomb shelters and live in neighbourhoods that are intermittently shelled and littered with landmines," said UNICEF's Regional Director for Europe and Central Asia, Afshan Khan, who recently returned from meeting children and families in eastern Ukraine.
"A political solution is long overdue. We call on all parties to the conflict to end the fighting in eastern Ukraine," she stressed.
According to UNICEF, during the conflict in Donbas, 172 children have been injured or killed due to mines or other explosive remnants of war; 430,000 children live with psychological wounds and need ongoing support; and 2 million children, women and men are at risk of death and injury from landmines and other explosive remnants of war, as eastern Ukraine is now one of the most mine-contaminated places on earth.
The report also notes that 36 attacks on schools were reported this year alone. Over 750 educational facilities have either been damaged or destroyed since the conflict began.
"UNICEF and partners stand ready to support measures to further protect children and ensure the full implementation of the Safe Schools Declaration," Ms. Khan added.
ish