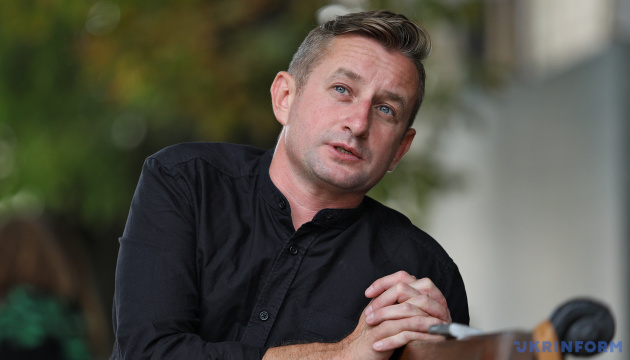 Ukrainian books interesting to foreigners – writer Zhadan
The works of contemporary Ukrainian writers find their echoes in the hearts of readers around the world, Ukrainian writer Serhiy Zhadan has said in an interview with Ukrinform.
"What is happening in Ukraine now, what Ukrainian writers are writing about, can be interesting anywhere: in Africa, in Australia, in both Americas. On the one hand, our country sees very important, dramatic and special processes that may be of interest to people in other countries. On the other hand, most of these processes are universal, so situations and subjects can be to the liking of French, German, and English speakers," Zhadan said.
At the same time, in his opinion, it is too early to talk about the full integration of the Ukrainian cultural space into the European one.
"Most of the stories have been written long ago and invented by Homer. We only repeat a dozen or two plots. At the same time, there is a context of post-colonial, post-totalitarian, post-Soviet Ukraine," the writer said.
op