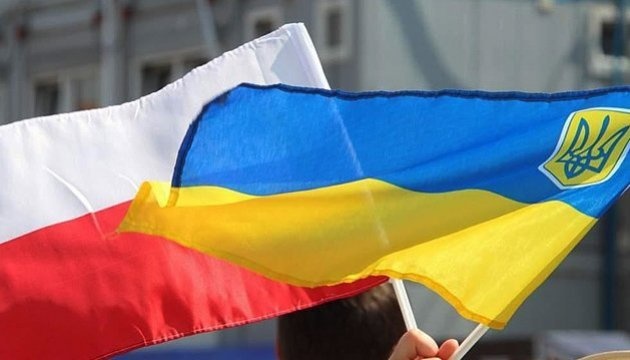 Embassy sees desecration of Ukrainian graves near Przemysl as provocation
The desecration of Ukrainian graves at a cemetery in the village of Pikulice near Przemysl is a provocation that is being investigated by police, Ukraine's Embassy in Poland has reported on its Facebook page.
"There is no doubt that this is an attempted provocation, and the presence of paint can really be a sign of the desecration of a Ukrainian memory site in Pikulice. The purpose of this provocation is also obvious: to put a strain on Ukrainian-Polish relations," the embassy said.
According to the report, the Polish police have to establish all the circumstances and identify those involved in this crime, and Ukraine's Consulate General in Lublin is maintaining contact with the Przemysl police.
The diplomatic mission also denied rumors being spread by some Ukrainian media outlets that the embassy had denied an act of vandalism in Pikulice.
The embassy stressed the need not to give in to provocations as the police are investigating the case.
"We warn those who try to shake Ukrainian-Polish friendship against senseless and barbaric criminal acts, for which they will have to stand trial," the report reads.
Polish news site Onet.pl reported several days ago that in late October, a Ukrainian military burial site for UPA soldiers in Przemysl was painted in red and white - the colors of the Polish flag. According to the newspaper, photos from the crime scene were obtained from an anonymous source. Representatives of the Przemysl City Hall reported the day after the report was published that there was no paint on the monument. Later, however, local police still found paint remnants and launched the investigation.
op