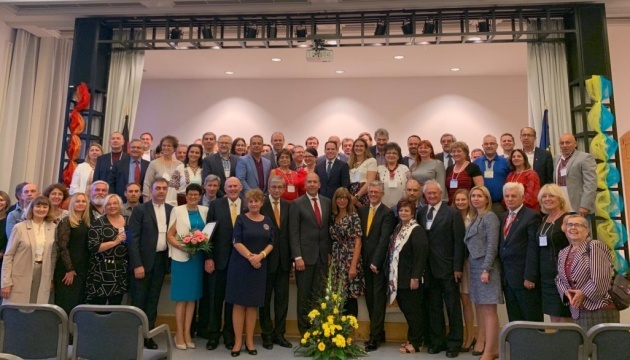 Ukrainian World Congress marks its 52nd anniversary
The Ukrainian World Congress (UWC), which was established as the World Congress of Free Ukrainians in 1967, marks its 52nd anniversary.
The relevant report has been posted on the UWC page on Facebook.
"The large influx of Ukrainian immigrants to the West, North and South America, and Australia, became the catalyst 52 years ago for the establishment of the World Congress of Free Ukrainians, or WCFU. The Congress of Freedom which began deliberations on November 12, 1967, united Ukrainians from 17 countries into a powerful voice of resistance to the totalitarian regime of the Soviet Union articulating a clear objective: the renewal of an independent Ukrainian state," reads the report.
According to the website of the organization, the Ukrainian World Congress is the international coordinating body for Ukrainian communities in the diaspora representing the interests of over 20 million Ukrainians. The UWC was recognized in 2003 by the United Nations Economic and Social Council as a non-governmental organization with special consultative status and obtained in 2018 participatory status as an international non-governmental organization with the Council of Europe.