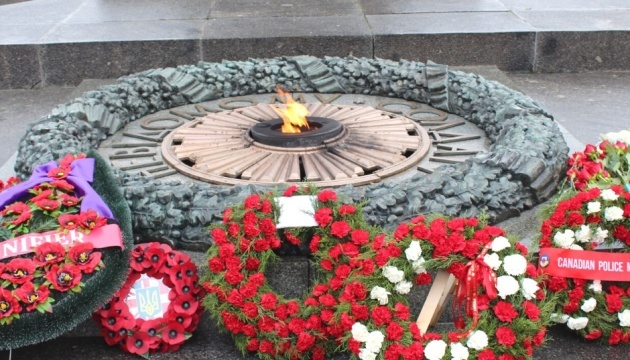 Foreign diplomats, Ukrainian military lay flowers to Tomb of the Unknown Solider in Kyiv
This morning, ambassadors and defence attachés from the UK, the British Commonwealth's countries, other NATO members as well as representatives of the Ukrainian Ministry of Defence and Armed Forces attended the Remembrance Ceremony and laid flowers to the Tomb of the Unknown Solider in the Park of Eternal Glory in Kyiv.
"It is a chance for us to pay tribute to the heroism, sacrifice and resilience of all those who have died in war and conflict, past and present," British Ambassador to Ukraine Melinda Simmons said, opening the ceremony, reads the publication on Facebook page of the British Embassy in Ukraine.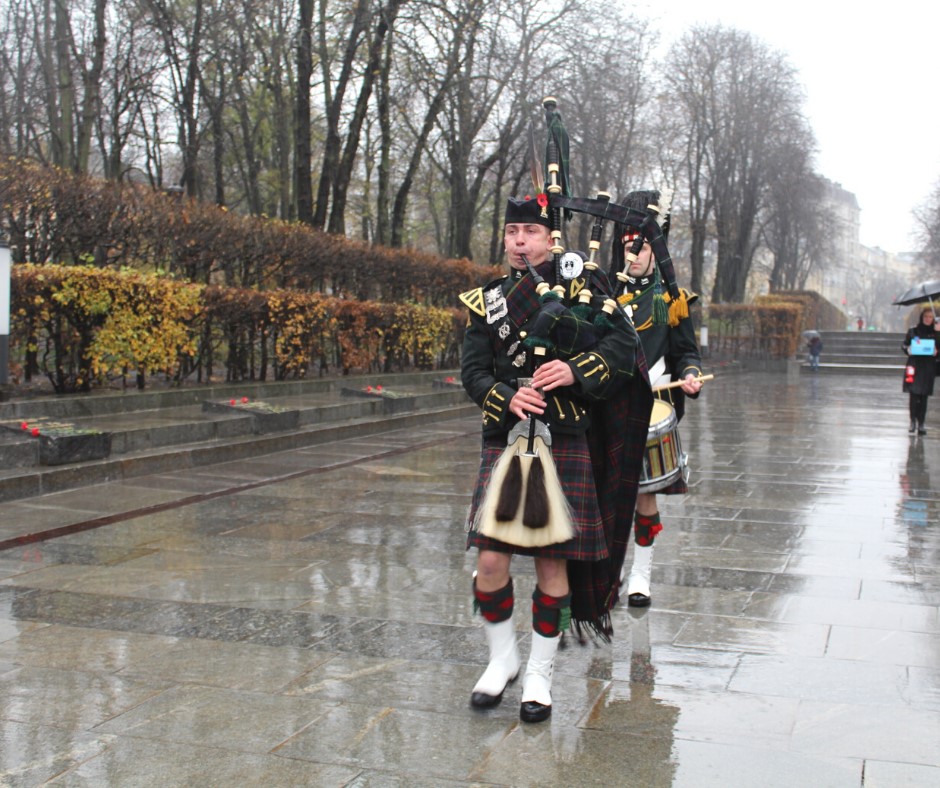 The Ambassador called to remember the sacrifice of those who defended us at the expense of their lives.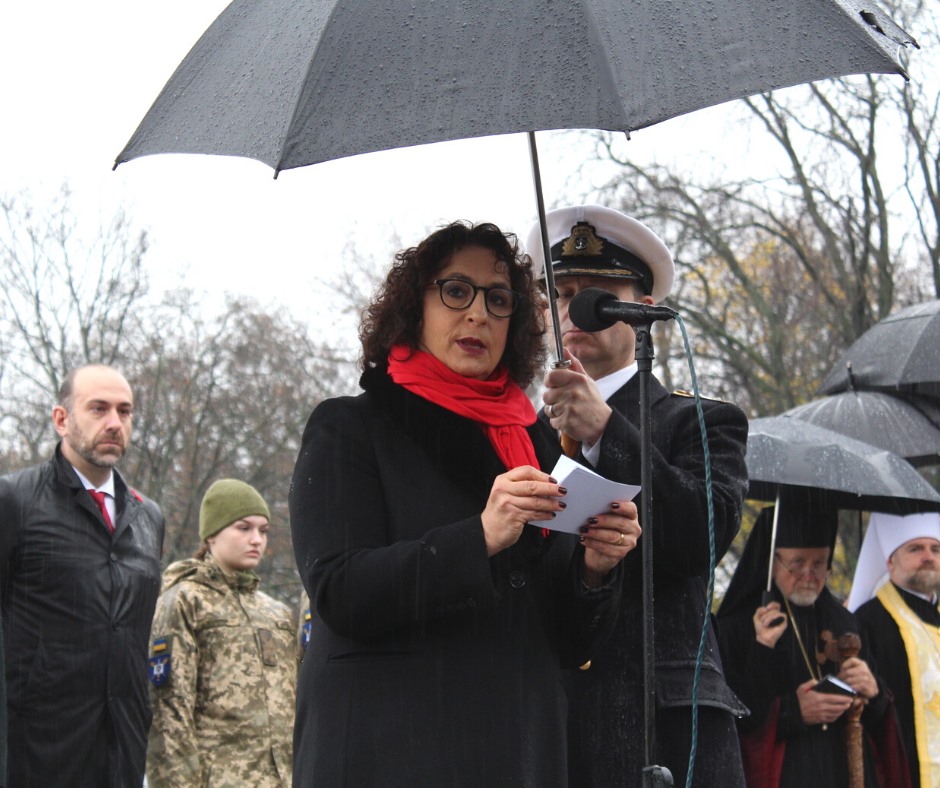 "Sadly, Ukraine is going through a terrible conflict, instigated by an aggressive neighbour, and pays the highest price for its independence and freedom. We stand with Ukraine and support its people's aspirations to build a secure and prosperous future for this great country," Simmons added.
The First Wold War ended 101 years ago, on 11 November 1918. On this day, the UK, Canada, Australia, New Zeeland and many other countries remember those who died in wars.
ol