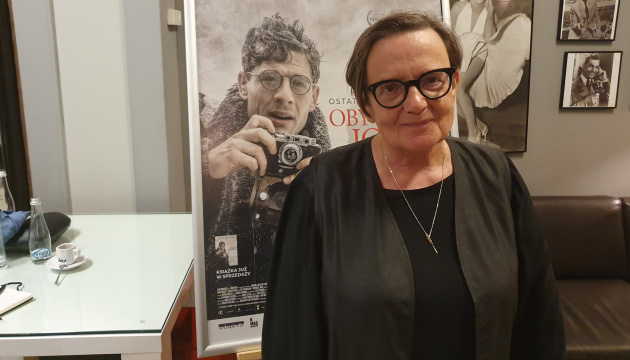 Agnieszka Holland: Ukraine has potential for filmmaking
Ukraine has the potential for filmmaking but needs investment in appropriate infrastructure.
"This is all quite real and will depend on what conditions are created. Western filmmakers are waiting for new territories for shooting. So I keep my fingers crossed [for Ukraine]," Polish film director Agnieszka Holland said in an interview with Ukrinform.
According to her, Ukraine should invest in the creation of appropriate infrastructure for filmmaking.
"We had many talented young Ukrainians with good command of English in our crew [during Mr. Jones film shooting]. So the career personnel is growing," the Polish film director said.
Agnieszka Holland is the director of Mr. Jones film which tells a story of journalist Gareth Jones who arrived in the Soviet Union in 1933 to expose the truth about the crimes of the Stalinist regime and the Holodomor in Ukraine.
The film will be released in Poland on October 25 and will be screened in Ukraine starting from November 28.
ol