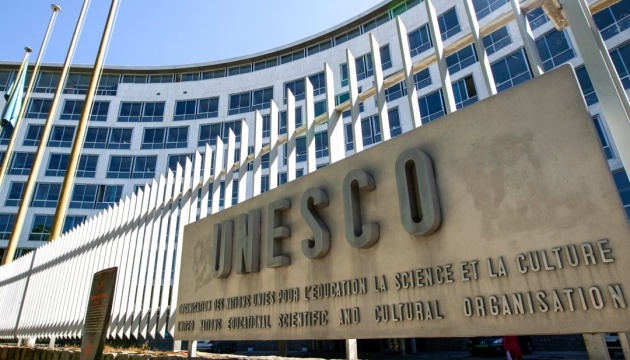 UNESCO indicates deterioration of situation in occupied Crimea
UNESCO has issued a regular report of the Director-General of Organization on the situation in the temporary occupied Crimea in the fields of education, science, culture, dissemination of information and media development, indicating further deterioration of the situation on the peninsula.
"The document states the ongoing deterioration of the situation in the peninsula in all UNESCO's fields of competence. The report provides concrete facts of brutal violations of human rights and freedoms, first of all, of Ukrainians and Crimean Tatars, of the fundamental principles and norms of the Organization, in particular concerning ensuring educational and cultural rights, impediment to the free dissemination of information and media activities, numerous cases of persecution and illicit arrests of journalists," the press service of the Ministry of Foreign Affairs of Ukraine reports.
The report draws attention to the devastating actions by Russian occupying power in the temporary occupied Crimea, which endanger the preservation of universal cultural and historical value and authenticity of the Ukrainian cultural heritage properties, namely "Ancient City of Tauric Chersonese and its Chora" on the of World Heritage List and the Khan's Palace in Bakhchysarai on Ukraine' s Tentative List.
As noted, the document informs about the first phase of the implementing of a direct monitoring mechanism of the situation in the temporary occupied Crimea, in particular about two visits of UNESCO's experts to Ukraine, aimed at collecting information on the situation in the field of science and media development in the temporary occupied peninsula.
The report will be considered at the 207th session of the UNESCO Executive Board to be held in Paris from October 9 to 23, 2019.
ol