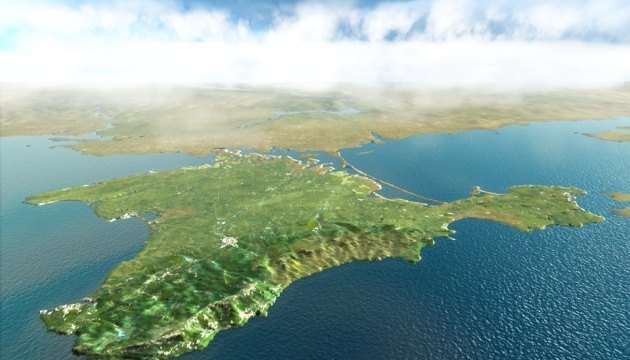 Korynevych: Occupied Crimea is 'grey zone of lawlessness'
The temporarily occupied Crimea is a "grey zone of lawlessness" and Ukrainian citizens should remember this when visiting the peninsula.
"We see that Crimea is a grey zone of lawlessness. It is a territory where any Ukrainian citizen can be arbitrarily deprived of liberty simply on trumped-up charges," Anton Korynevych, the Permanent Representative of the President of Ukraine in the Autonomous Republic of Crimea, said at a press conference in Kherson within the framework of the project "Prisoners of the Kremlin", an Ukrinform correspondent reported.
According to him, citizens who visit the temporarily occupied Crimea should keep in mind: it is really dangerous there as the experience of Edem Bekirov and other political prisoners has shown.
According to the organizers of the "Prisoners of the Kremlin" campaign, the occupation of Crimea is accompanied by systematic reprisals and persecution of disloyal Crimeans. According to Ukrainian human rights organizations, hundreds of Ukrainian and Crimean Tatars have been jailed, 12 criminal cases and more than 300 administrative cases have been opened over peaceful assemblies, more than 30 criminal cases have been opened over membership in organizations prohibited in the Russian Federation, more than 70 cases have been opened under "anti-extremist" legislation of the Russian Federation over the course of occupation.
ol