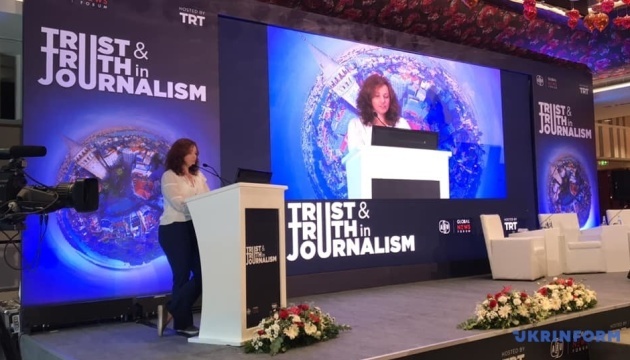 Ukraine to host international media forum next summer
Ukraine will host the Global News Forum with the participation of leading broadcasters from more than a hundred countries next summer.
This year, the forum is being held in Istanbul. It was organized by the Asia-Pacific Broadcasting Union (ABU) and co-organized by the Turkish Television and Radio Corporation (TRT), according to an Ukrinform correspondent.
"We are planning to hold the next forum in Ukraine. We are currently deciding on the choice of a city: Kyiv or Lviv. We carefully select topics, speakers, participants, guests, so in general, preparations for the forum are a lengthy process that takes about six months," Wendy Everett, ABU News director and organizer of the event in Istanbul, told Ukrinform.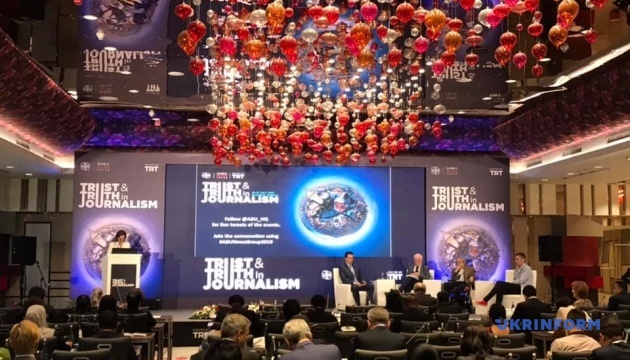 Ukraine is represented at this year's forum by UATV Director General Liudmyla Berezovska and UATV Editor-in-Chief Tetiana Ovdiienko.
"ABU is a powerful organization whose members are NHK (Japan), CCTV (China), TRT (Turkey), ABC (Australia), and others. The Global News Forum is a news forum attended by the leaders of television TV companies and editors-in-chief - that is, experts who influence information policy around the world. This is one of the most important events for TV channels, and UATV received the right to host it next year in Ukraine," Berezovska said.
According to her, the experience of participation in the previous two forums gives an opportunity to take into account both advantages and disadvantages and successfully hold an event in Ukraine. It is scheduled for July 13-15, 2020.
The Global News Forum is being held in Istanbul on July 29-31, and its topic is "Trust and Truth in Journalism." At this event, news media executives from around the world (especially from Asia and the Pacific) are discussing the challenges posed by today's digital information space.