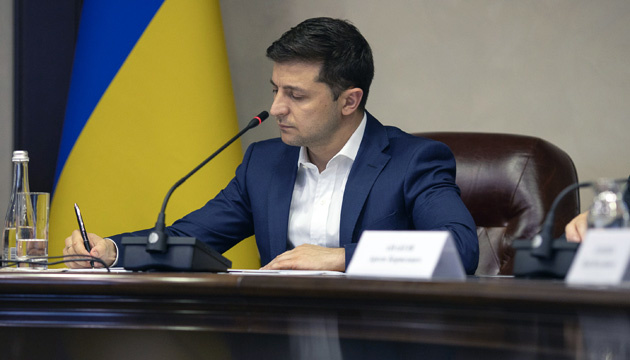 Ukrainian president signs decree on fight against raider attacks
Ukrainian President Volodymyr Zelensky has signed a decree on measures to combat raider attacks in Ukraine, the press service of the head of state has reported.
"The document contains a set of tools that will be introduced in the near future to properly protect business owners and counteract the deprivation of their property rights," the report said.
According to the press service, the decree, among other things, provides for the drafting and adoption of a bill in the near future in order to eliminate gaps in legislation that allow raiders to destroy business and take away property.
In particular, it is planned to introduce changes to the software of state registries, which will significantly reduce risks and the frequency of raider attacks.
The key technological changes, according to the report, include the automatic monitoring of risk transactions with further confirmation/stopping of registration acts, the creation of a back office that will review high-risk transactions, the photo and video recording of transaction participants, the introduction of additional confirmation of registration operations (for example, an SMS password or MobileID) and additional authorization of transaction participants (for example, digital signature).
"The question of raider attacks has become one of the most painful for businesses. According to various estimates, more than 3,000 takeovers have been committed over the past six years. This usually concerns a change of owner due to the forgery of documents, through non-existing registrants or 'gaps' in the registry. Schemes are different, but the essence is one. Today's decision is a real step to put an end to this," said Oleksiy Honcharuk, Deputy Head of the Presidential Office.
op