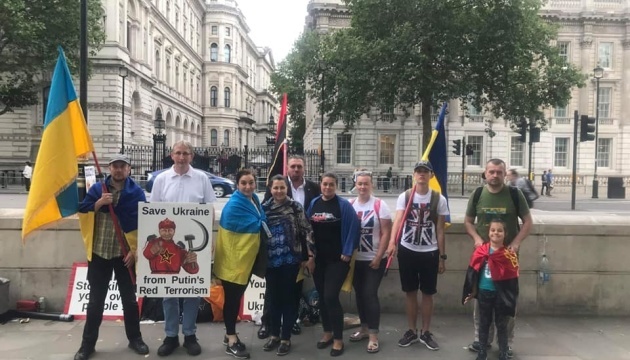 Ukrainians in London honour memory of MH17 crash victims. Photos, video
Ukrainians have gathered near the Embassy of the Netherlands in London to commemorate the victims of MH17 crash.
"The world and Europe must wake up! It is necessary to understand who Putin is and what Russia is. They violate international law, occupy territories of other countries and kill innocent people. In London, we, the Ukrainians, honour the memory of the innocent victims of the downing of MH17 flight," the participants in the action said, an Ukrinform correspondent learnt from the Patriots of Ukraine Worldwide Movement.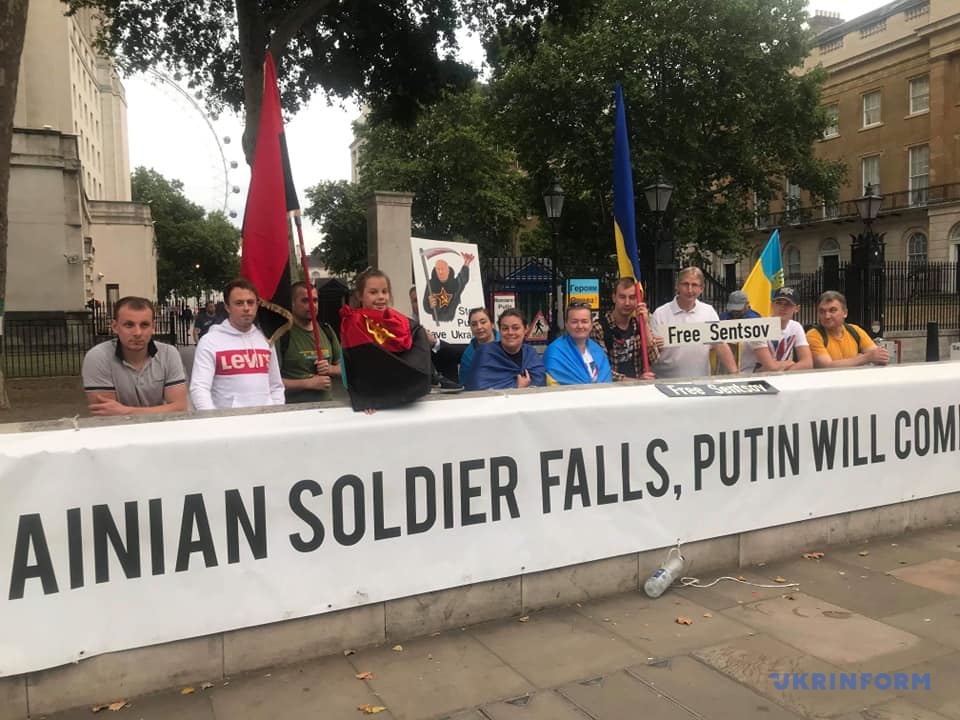 The activists called on Europeans to counter the "Putin's red terrorism", demanded to step up sanctions against Russia, and stressed that the aggressor must be prosecuted for war crimes.
As reported, Malaysia Airlines flight MH17, which was en route from Amsterdam to Kuala Lumpur, was shot down over Donbas in July 2014. There were 283 passengers and 15 crewmembers onboard the plane. All of them died.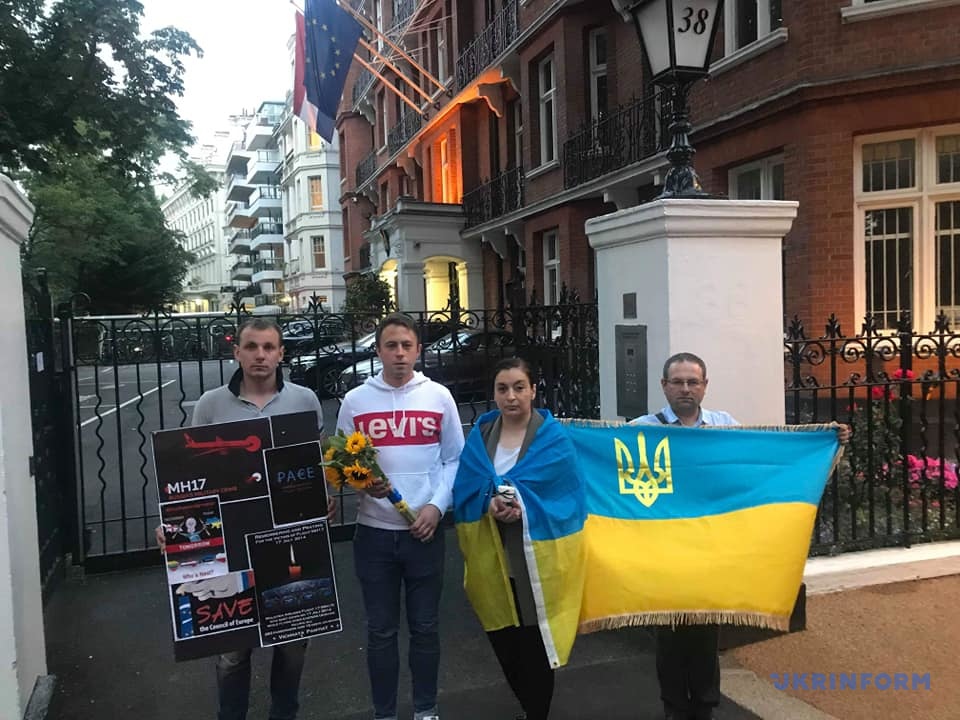 In May 2018, the Netherlands and Australia officially stated that they hold the Russian state legally responsible for the downing of MH17.
The Joint Investigation Team informed that the plane had been shot down by a 9M38 Buk missile launched from the territory controlled by pro-Russian militants in the eastern part of Ukraine. The Buk missile system from which the aircraft was downed belonged to the 53rd Anti-Aircraft Missile Brigade of the Russian Armed Forces stationed in Kursk.
ol