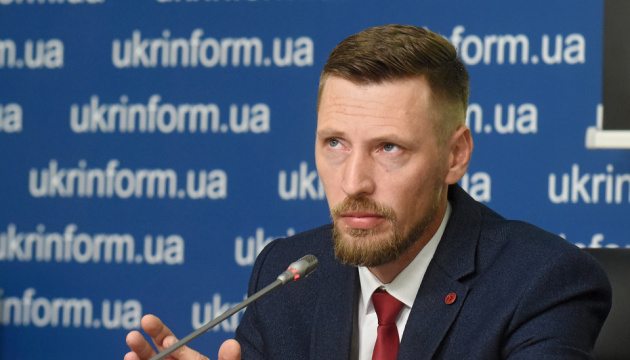 Support for Ukraine's accession to NATO grows by 46% over seven years
Sixty-two percent of Ukrainians support their country's accession to NATO, whereas 21% are against this idea.
Director of the Center of Strategic Development of Areas Andriy Orlov said this at a press conference at Ukrinform on Tuesday, July 9.
The expert said that Ukraine's accession to the North Atlantic Alliance is supported by 76% of respondents living in the western regions of the country, 37% in Donbas, 66% in the north, and 55% in the south.
Orlov said that the number of Ukrainian citizens supporting NATO membership had increased by 46% since 2012.
According to the expert, 57% of Ukrainians consider NATO membership a fundamental guarantee of Ukraine's security, 8% believe that a military alliance with Russia and other CIS countries could be such a guarantee, and 18% now say that only a non-aligned status can provide such security guarantees.
Among the arguments in favor of joining NATO, according to the survey, respondents most often called the fact that it will guarantee Ukraine's security, or it will be the next step towards the EU, and will help strengthen and modernize the Ukrainian army.
At the same time, Ukrainians fear that joining NATO may trigger Ukraine's involvement in military operations by NATO member states and provoke Russia into open aggression against Ukraine.
The study was conducted on May 14-30, 2019. A total of 2,118 respondents from 124 populated localities in Ukraine were interviewed. The poll's margin of error is 2.18%.