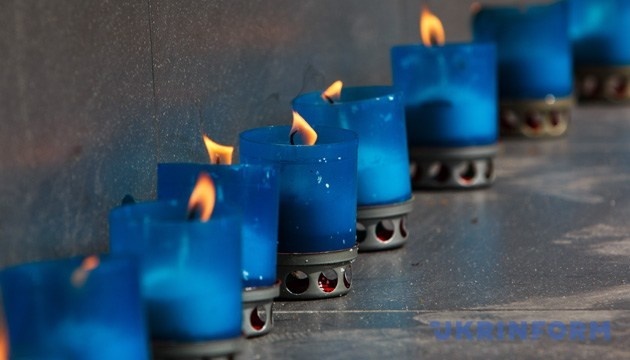 Day of Sorrow and Remembrance of Victims of War marked in Ukraine
On June 22, the Day of Sorrow and Remembrance of Victims of War is marked in Ukraine.
On June 22, 1941, in spite of the secret non-aggression agreement (the Molotov-Ribbentrop Pact of 1939) and the close military and economic cooperation between Germany and the USSR, Nazi Germany attacked Soviet units along the entire border line from the Baltic Sea to the Black Sea. The German-Soviet war of 1941-1945 began as the main part of the World War II. It lasted from June 22, 1941 until May 8, 1945 and its battles were among the largest in the military history of the 20th century.
The dependence of both warring parties on Ukrainian economic, raw material potential and human resources caused uncompromising combat operations in our territory. Hence, Ukraine suffered the most from both the Nazi aggression and the communist regime. In general, the confrontation between Germany and the USSR on the territory of Ukraine did not cease for 40 months, and 35 of them were marked with active military operations. A total of 29 out of 76 strategic offensive operations were conducted on Ukrainian land, during which more than 60% of the Wehrmacht forces were annihilated.
Ukraine suffered the greatest losses during WWII not only among the former Soviet republics but among all the world countries. According to various estimates, between 8 and 10 million people were killed in Ukraine, including 5 million civilians. 2.2 million people were taken to forced labor camps in Nazi Germany, and 10 million people lost their homes. More than 700 cities and towns and almost 30,000 villages were ruined completely.
The German-Soviet war showed Ukrainians the destructive power of the two totalitarian regimes. The crimes of the Nazis in the occupied territories of Ukraine are well-known: the Holocaust, shooting of civilians, creation of death camps, burning villages. The crimes of the communist regime were no less cruel: shooting of political prisoners in western Ukraine in June-July 1941, destruction of Kyiv city center in the fall of 1941, blowing up of the Dnipro hydro-electric power station, deportation of the Crimean Tatars, forced eviction of autochthonous Ukrainians from their ethnic lands.
Today, we commemorate all those whose life was crippled and destroyed during that terrible war.
ol