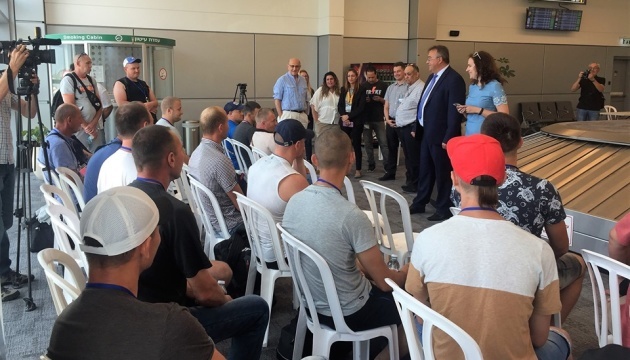 Ukrainian specialists arrive in Israel within framework of temporary employment agreement. Photos
The first group of Ukrainian specialists arrived in Israel within the framework of the implementation of the agreement on temporary employment between the two countries.
"On June 18, 2019 Ambassador of Ukraine to the State of Israel Hennadii Nadolenko met the first group of Ukrainian specialists who have signed working contracts with Israeli construction companies in the framework of the Implementation Protocol A (construction industry) to the Agreement between the Cabinet of Ministers of Ukraine and the Government of Israel on the temporary employment of Ukrainian workers in specific labour market sectors in the State of Israel," the press service of the Embassy of Ukraine in the State of Israel reports.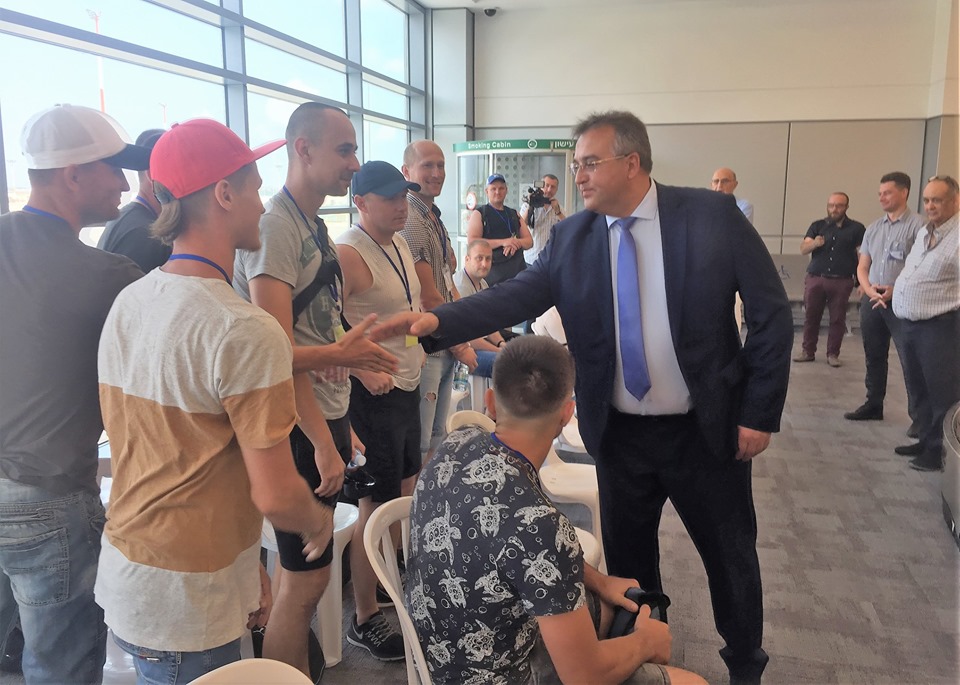 During the meeting at the Ben-Gurion airport, Ambassador Nadolenko stressed that Ukrainian workers employed in Israel have the same rights and responsibilities as Israeli workers, in accordance with Israeli law, including paid vacation and sick leave, equal protection by law and safe working conditions.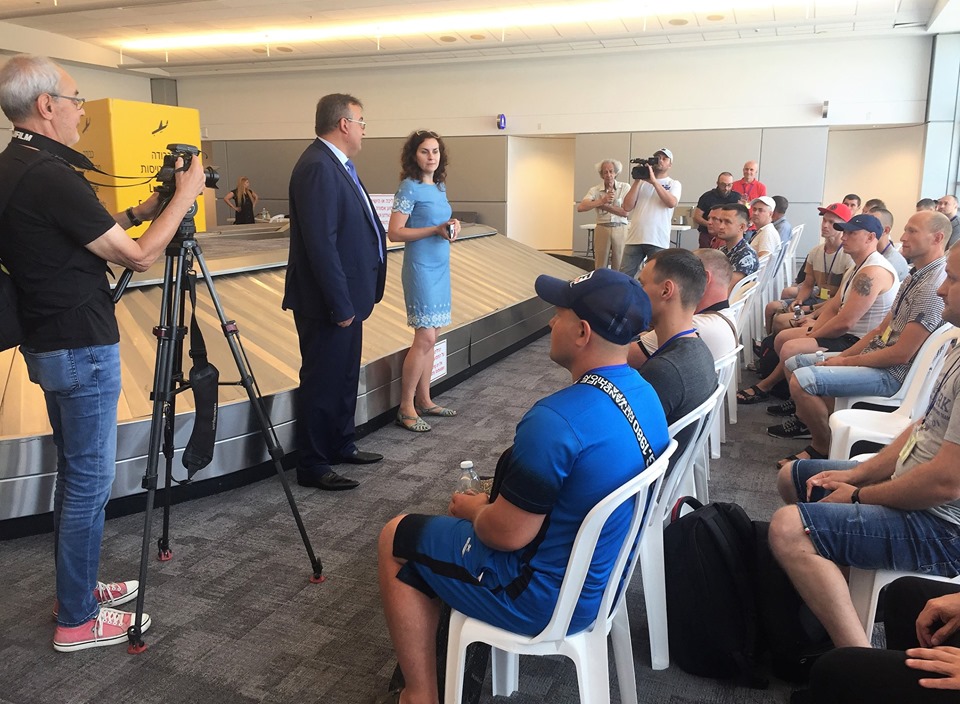 "The Embassy of Ukraine in the State of Israel is ready to assist in complying with the legal process of employment and will respond to any complaints in case of violation of labor rights of Ukrainian workers," the Ambassador noted.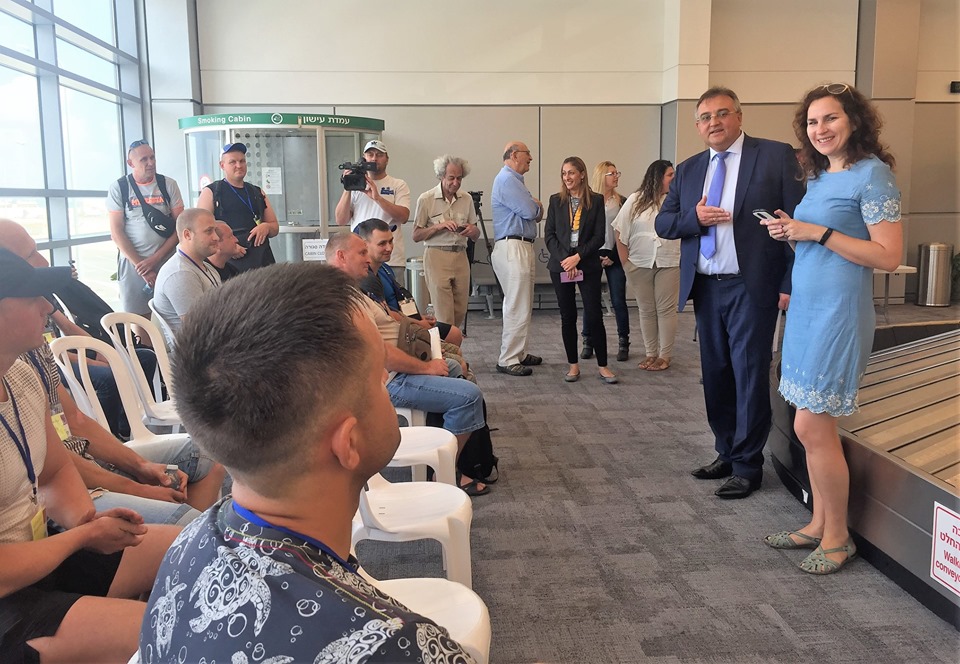 The Consul of the Ukrainian Embassy, representatives of the Population Immigration and Border Authority (PIBA) and the Center for International Migration and Integration (CIMI), media representatives were present during the welcoming of the first group of workers.
From June 18 to July 3, 2019, 260 Ukrainian specialists are arriving to the State of Israel for temporary employment in the construction sector after the second round of professional examinations for the recruitment of candidates for employment in Israel.
Photo: Embassy of Ukraine in the State of Israel on Facebook
ol