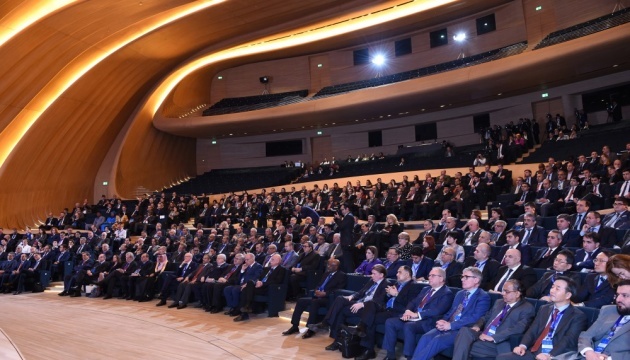 Ukrinform represents Ukraine at News Agencies World Congress in Sofia
The sixth News Agencies World Congress (NAWC) under the motto "The Future of News" is taking place in the Bulgarian capital, Sofia, on June 13-14.
The event is attended by delegations from more than 120 news agencies from around 90 countries. Ukrinform represents Ukraine at the forum.
"The sixth News Agencies World Congress brought together representatives of news business from all continents, and all of them face similar challenges. The forum provides an opportunity to combine efforts and find the most optimal ways to respond to the extremely rapid development of information space and technology," NAWC General Secretary and Director General of the Bulgarian News Agency BTA Maxim Minchev told Ukrinform.
The forum's program includes four thematic sessions, in particular "Models of Media Ownership," "New Sources of Income," "Fake News" and "Artificial Intelligence."
A photo exhibition will be held during the congress.
The News Agencies World Congress has been held every three years since 2004. Previous NAWC forums were held in Baku, Azerbaijan (2016), Riyadh, Saudi Arabia (2013), Buenos Aires, Argentina (2010), Estepona, Spain (2007), and Moscow, Russia (2004).
op