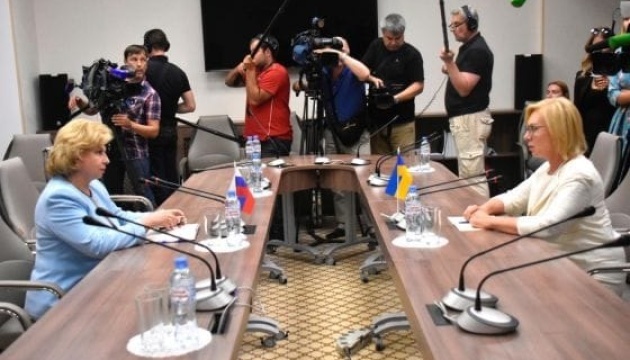 Ukrainian, Russian ombudsmen agree to create working group on release of convicts
Verkhovna Rada Human Rights Commissioner Liudmyla Denisova and Russian Ombudsman Tatyana Moskalkova have discussed in Moscow the possible mutual release of detained and convicted citizens.
Denisova wrote this on her Facebook page.
"In Moscow, I met with Russian Human Rights Commissioner Tatyana Moskalkova. We discussed the possible release of Ukrainian citizens held in penitentiary institutions in the Russian Federation, as well as Russian citizens held in such institutions of Ukraine," the Ukrainian ombudsman wrote.
According to her, Ukrainian President Volodymyr Zelensky has a "goodwill to release all."
"Therefore, we have agreed on the format of our work on these issues, in particular the creation of a working group, as well as the signing of a memorandum on cooperation for further action," Denisova said.
About 70 Ukrainian political prisoners are currently held in Russia and Russian-occupied Crimea, including Ukrinform journalist Roman Sushchenko, who was sentenced to 12 years in prison for alleged spying.
op