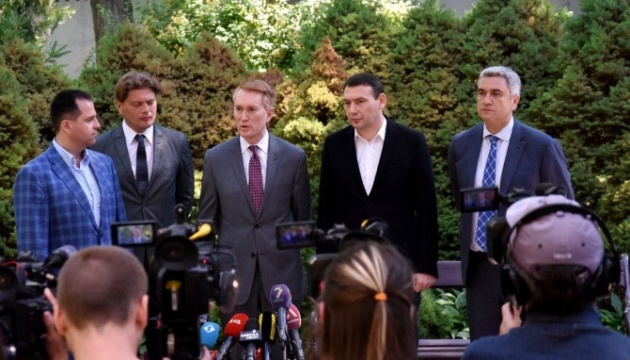 U.S. senator arrives in Odesa
U.S. Senator from Oklahoma James Lankford, who currently deals with the fate of Ukrainian seamen captured by the Russian authorities, has arrived on an official visit to Odesa region, Odesa Regional Council's press service has reported.
A number of Ukrainian-American meetings were held as part of the visit. During one of them, Lankford met with Head of Odesa Regional Council Anatoliy Urbansky, Acting Head of Odesa Regional State Administration Serhiy Parashchenko, and Ukrainian MP Pavlo Unhurian.
Lankford said he was glad to visit Odesa as part of support for economic, political and social ties. He said he knew that Ukrainians are very concerned about the fate of seamen who were taken hostage by the Russian authorities. He said that as part of mutual cooperation, Ukraine and the U.S. would work with this and many other issues aimed at further partnership between the two states.
op