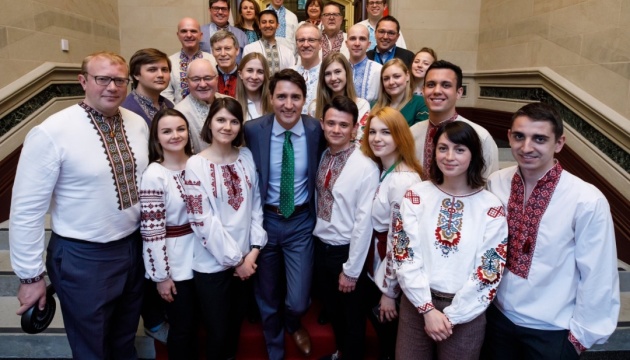 Canadian PM Justin Trudeau congratulates on Vyshyvanka Day
Canadian Prime Minister Justin Trudeau has congratulated on International Vyshyvanka Day, the day of the traditional Ukrainian embroidered shirt.
"Happy Vyshyvanka Day! This week, we welcomed our Ukrainian Parliamentary interns to the Hill. Keep up the hard work, and have a great summer!" Trudeau wrote on Twitter.
The Ukrainian interns came to Canada for a two-month internship as part of the Canada-Ukraine Parliamentary Internship Programme, which has been funded by the Ukrainian Canadian Congress for over 25 years.
As a reminder, today, on the third Thursday of May, Ukrainians traditionally celebrate Vyshyvanka Day, the day of the national embroidered shirt. It is not a public holiday but is celebrated in Ukraine and abroad by Ukrainians and foreigners who are fond of Ukrainian culture.
ish