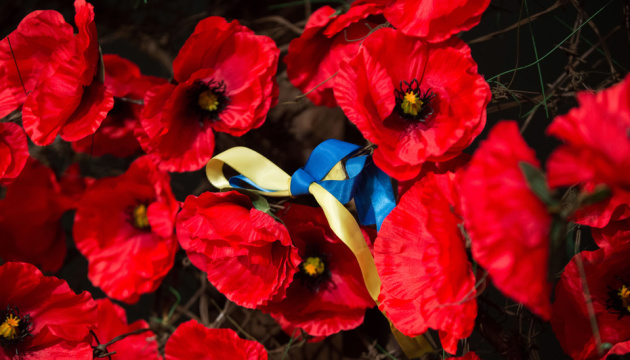 Ukraine marks Day of Victory over Nazism in World War II
May 9, Ukraine marks the Day of Victory over Nazism in World War II.
The Day of Victory over Nazism in World War II was established as a public holiday by the Law of Ukraine "On the Immortalization of Victory over Nazism in World War II of 1939-1945."
World War II began for Ukraine on September 1, 1939, with the Nazi German invasion of Poland. On that day, German military aircraft bombed Lviv and other cities. On September 17, the Soviet Union entered World War II by attacking Poland and occupying part of its territory, according to the Molotov-Ribbentrop Pact secret protocol.
It should be noted that Ukraine suffered the greatest losses during World War II among all the world countries, not only the former Soviet republics. According to various estimates, from 8 to 10 million people, including about 5 million civilians, were killed in Ukraine during World War II. Moreover, 2.2 million people were taken to the forced labor camps in Nazi Germany. About ten million people lost their shelter. Over 700 towns and urban-type settlements and nearly 30,000 villages were completely ruined.
The natives of Ukraine made a significant contribution to the victory over Nazism. About 45,000 people fought in the armies of the United Kingdom and Canada, 120,000 people – in the army of Poland, about 6 million people – the army of the USSR, 80,000 people – the US army, 6,000 – the army of France, and up to 100,000 people were in the ranks of the Ukrainian Insurgent Army.
As the Ukrainian Institute of National Memory notes, the new content of marking the Day of Victory over Nazism implies rethinking the World War II events, dispelling the Soviet historical myths, conducting an honest dialogue on the complicated pages of the past.
Today, the people, who fought against the Nazism, are commemorated, and the solidarity and combat brotherhood of all the United Nations, both states and stateless peoples, is honored. At the same time, the emphasis is shifted from the military hostilities to the stories of specific people, and, therefore, it is proposed to honor the memory, not celebrate.
Remembrance poppy has been the official symbol to mark the Day of Victory over Nazism in World War II for several years now in Ukraine as the generally accepted symbol of commemorative days around the globe. Its graphic image presents a kind of allusion: a poppy flower and a bloody gunshot wound.
ol