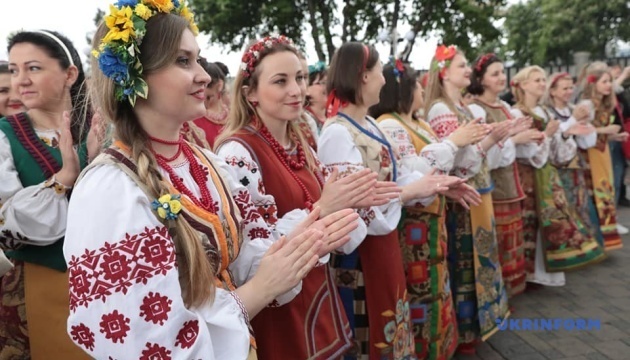 Revived chapel NOW Credo sets off for world tour
The Ukrainian Republican Chapel NOW Credo has set off for a Europe and America tour from the Kyiv Central Railway Station.
"I would like to say that the victory in the struggle for independence and territorial integrity is not only the power of weapons and the number of soldiers, it is also the unity of diplomacy, the unity of spirit. Apparently, that's why, a hundred years ago, Symon Petliura sent a chapel for a tour to show the world that Ukrainians have their own culture, that Ukrainians are the nation that has the right to live," said Major General, Chief of the Joint Operational Headquarters of the Armed Forces of Ukraine Valeriy Zaluzhny, an Ukrinform correspondent reports.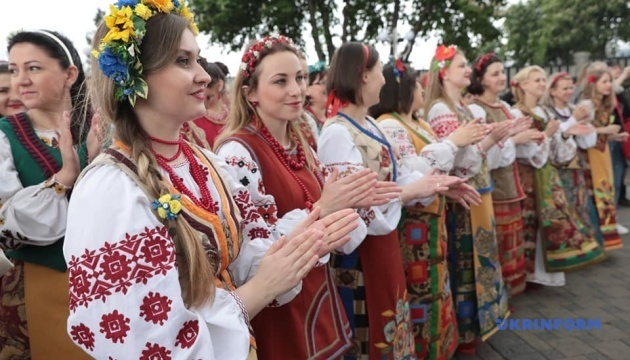 The world tour of the NOW Credo chapel is part of the project "Through Cultural Diplomacy to Economic Independence of Ukraine" dedicated to the 100th anniversary of signing of the order of the Government of the Ukrainian People's Republic on the creation of the Ukrainian Republican Chapel by Symon Petliura. Thanks to the chapel's tour across 17 countries in Europe and America in 1919-1924, the Ukrainian song "Shchedryk" became the world-famous anthem Carol of the Bells.
The chapel plans to give concerts in Austria, Belgium, the UK, Spain, Germany, Portugal, France, the Czech Republic, Switzerland, Canada, the United States.
ol