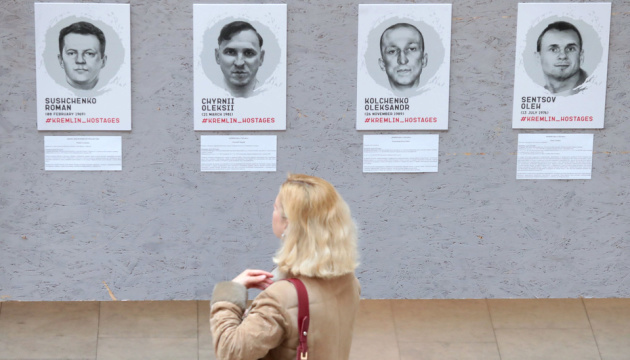 Exhibition 'Prisoners of Kremlin' opens in Kyiv. Photos
The exhibition "Prisoners of the Kremlin", which displays portraits of Ukrainians and Crimean Tatars, who have been convicted and detained in Russia, opened at the Institute of International Relations of Taras Shevchenko National University of Kyiv.
The opening ceremony was attended by leader of the Crimean Tatar people, MP Mustafa Dzhemilev and First Deputy Minister of the Information Policy of Ukraine Emine Dzhaparova, Ukrinform reports.
"The exhibition depicts the portraits of imprisoned people, prisoners of the Kremlin. These people found courage to resist the invaders amid inaction, chaos, betrayal. Our duty is to make every effort to free them," Dzhemilev said.
Emine Dzhaparova noted Ukraine and the whole world should know the names of Ukrainian prisoners.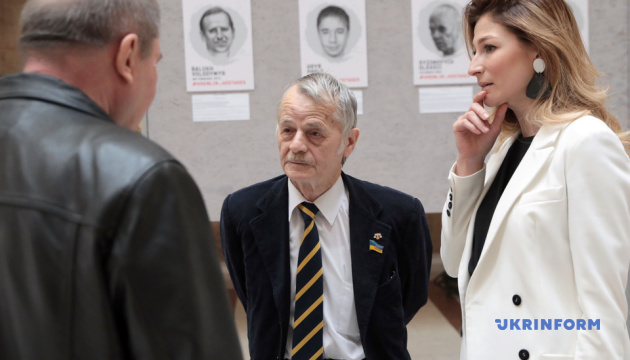 "We need to know the stories of these people. Despite the fact that these people are behind the bars now, they have absolutely human stories," the deputy minister said.
According to Dzhaparova, the exhibition was held in many cities, including abroad.
The exhibition took place within the framework of the international conference dedicated to the de-occupation and reintegration of the information space of Crimea.
ol