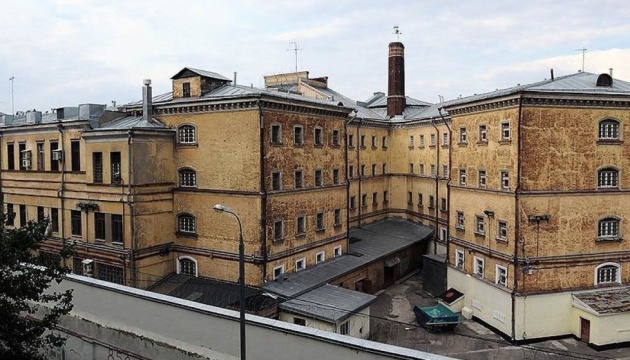 Ukrainian consul allowed to visit captured sailors in detention center
Ukraine's consul has received permission to visit captured Ukrainian prisoners of war at Moscow's Lefortovo detention center during March 13-15.
Ukrainian Foreign Ministry spokesperson Kateryna Zelenko said this at a briefing on Wednesday, according to an Ukrinform correspondent.
"We have recently received permission from the administration of the Lefortovo detention center for the Ukrainian consul to visit the Ukrainian prisoners of war in Moscow today, tomorrow and the day after tomorrow," she said.
She expressed hope that the consul would be able to meet with each prisoner.
At the same time, Zelenko stressed that the Ukrainian side still does not have any official information and no medical documents on the real health of prisoners of war.
"We once again call on the Russian side, instead of assigning psychological and psychiatric examinations, to provide the necessary data on the health of Ukrainian prisoners of war. We demand their immediate release, and we hope that the Russian side will realize one day that manipulating the issues of prisoners of war, political prisoners is not a step in the right direction," she said.
On November 25, 2018, Russian security forces seized three Ukrainian Navy vessels in the Kerch Strait and captured 24 Ukrainian servicemen. Three of them were wounded in the attack.
Subsequently, the seamen were taken to Moscow, where they are held in the Lefortovo jail. On January 15 and 16, a court in Moscow decided to extend the arrest of Ukrainian seamen until the end of April.
op