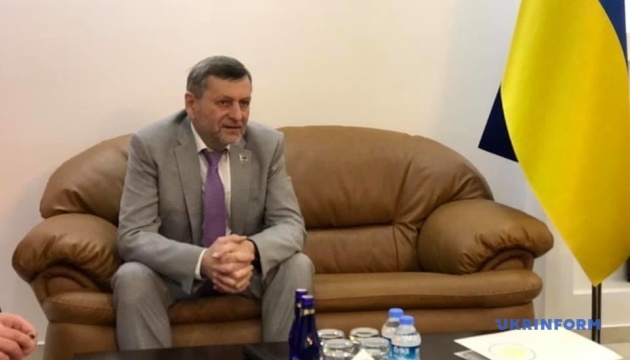 Putin's isolation will facilitate release of political prisoners - Chiygoz
The isolation of the Russian president by world leaders in 2017 forced Vladimir Putin to make concessions and release political prisoners, and this could work now, if his isolation is not weakened.
Deputy chairman of the Mejlis of the Crimean Tatar people Akhtem Chiygoz stated this in a commentary to Ukrinform after a discussion devoted to the fifth anniversary of the occupation of Crimea, as well as the opening of an exhibition titled "The Kremlin's inmates. The invisible victims of the undeclared war" at the Ukrainian Embassy in Ankara.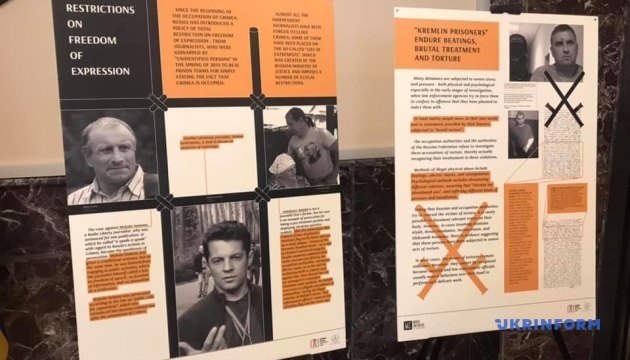 "If we recall the year 2017, my release, Putin was non-handshakable at that time. His isolation by the leading heads of state left him no chance and he was forced to accept the demands of Turkish President Recep Erdogan, but this demand came from President Poroshenko, it came from Ukraine," Chiygoz said.
According to him, now the same demands are coming from Ukraine, but the Russian president is not so isolated. Chiygoz believes that the lack of weakening of Putin's isolation on the world stage may again help liberate the Kremlin's captives.
"We, as the people of Ukraine, as a state, must respond to this challenge on March 31. We cannot and we have no right not only to make one step back but even a stop in our success. We'll make Putin return our guys," Chiygoz said.
He said in his speech that Crimea has currently become a "peninsular of fear" where repression and human rights violations are ongoing, people are deliberately relocated from other regions of Russia, conditions are created to evict indigenous peoples, infringe on their rights and freedoms, and the peninsula is being turned into a military base.