Jenni Sargent, Managing Director of First Draft
Candidates themselves spread disinformation in elections
12.03.2019 11:43
Two months before elections to the European Parliament, a few dozens of European journalists, fact-checkers, scientist and IT specialists have been gathered together in Belgium by the non-partisan public initiative First Draft. There in vicinity of beautiful L'Abbay de la Ramee, which is an ideal place to hold conferences of such scale, for three days they've discussed the implication of misinformation and disinformation attempts coming from different actors trying to disrupt future European vote in the elections to the European Parliament in May 2019. Ukrinform has got some comments on the event and its aim from Jenni Sargent, the managing director of First Draft.
INFORMATION FROM UNOFFICIAL SOURCES ABOUT THE IMPACT ON VOTERS IS CLOSE TO OFFICIAL INFORMATION
Q: First Draft - what is it and what for?
A: We are an organization that deals specifically with misinformation and disinformation that circulate online. We connect news rooms around the world, and we work also with universities and technologists to see if we've got some common goals and ways through which we can actually produce an active effort to combat disinformation in the lead up to parliamentary elections.
Q: What kind of threats do you see ahead of the European elections in May of this year?
A: We are doing the election projects around the world, and we can see the same tactics and trends occurring. And one thing we feel very strongly about is that previously fake information has already been on the politicians, on candidates, and potentially they themselves can be the source of any disinformation or propaganda. In addition, information from unofficial sources, activist groups or individuals, on general conspiracies, rumors, falsehoods that are spreading on-line, can actually be as damaging, confusing and misleading for the voters.
So, we can predict that these all are very divisive issues for the European parliamentary elections. Therefore, we want to help, trying to put these into contests and explaining where the threats genially are, and where and what potentially some people may be trying to disrupt.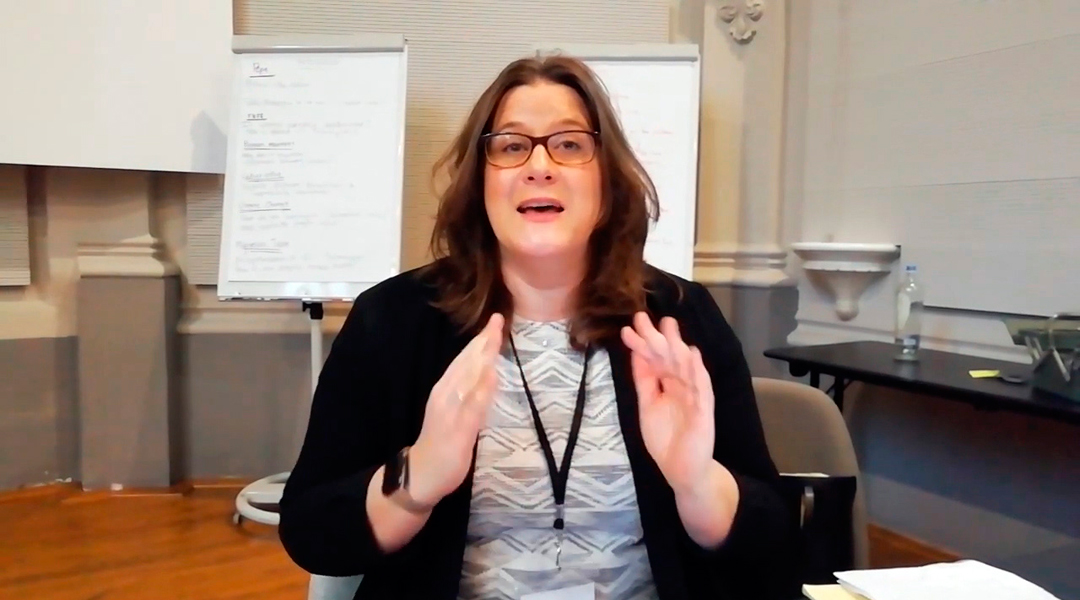 PUBLIC AWARENESS OF THE IMPORTANCE OF VOTING IS ONE OF THE INDICATORS OF SUCCESS IN ELECTIONS
Q: What kind of people have you gathered here and why? What is the sense of all these training and learning?
A: Where we know the most important work could be done, we bring different people from different disciplines together. For the last two years, we have had many conversations on threat of disinformation. In responding to relevant challenges in online space, journalists are doing a brilliant work, and a whole community of trained fact-checkers has been already formed.
Therefore, we brought together the fact-checking community, the journalists themselves, all the researches, people from technology and industry, who can bring their technical expertise, data scientists, who can help us to really map this networks and see where the threat is as broad as we think it might be. So, the purpose of today's meeting is to bring all these people together and to share knowledge and some ideas.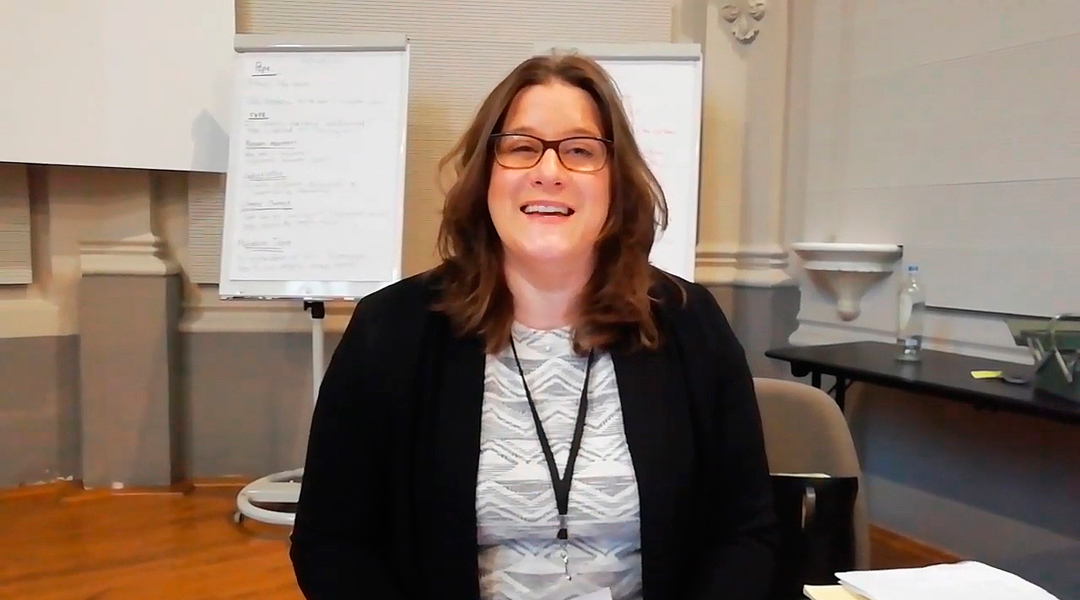 Q: What do you think about the upcoming European elections? Will they be successful?
A: I believe very strongly that these will be very important votes. My hope is that voters turnout will considerable. I'm sure that people want to be informed and need to be informed because there is too much confusion.
I believe that one of the indicators determining the success of an election is public awareness of the importance of voting. I hope so.
Dmytro Shkurko, Brussels