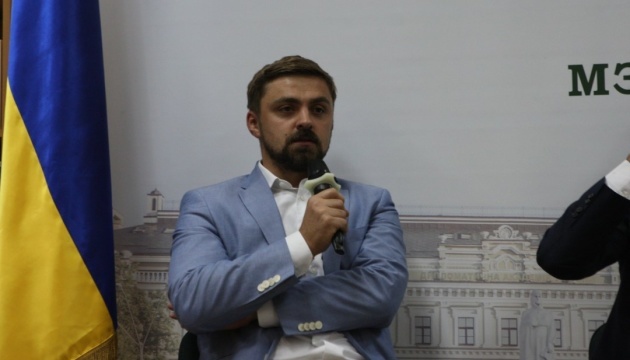 Justice Ministry: Court judgment in 'Scythian gold' case may be delivered in six months
The Amsterdam Court of Appeal may deliver a judgment in the case of "Scythian gold" within the period from 2 to 6 months.
"The appeal will be considered all day long, and then we will wait for the judgment of the Court of Appeal, which could be delivered within the period from 2 to 6 months, depending on the priority given to the case," Deputy Justice Minister of Ukraine Serhiy Petukhov told journalists during a break in the court hearing in Amsterdam, an Ukrinform correspondent reports.
According to him, if the appeal is dismissed, the next stage for the Russian-controlled Crimean museums may be lodging a cassation appeal.
"The losing side, and we are sure it will be the so-called Crimean museums, has the right to lodge a cassation appeal with the Supreme Court of the Netherlands, which is the final instance. The whole process can last up to a year with passing judgment," Petukhov said.
He also hopes that the Amsterdam Court of Appeal will deliver a judgment in favor of Ukraine.
As reported, March 11, the Amsterdam Court of Appeal started to consider an appeal in the case of the return of the "Scythian gold" collection to Ukraine.
The collection of Scythian gold had been delivered to the Allard Pearson Museum in Amsterdam as part of the exhibition entitled "Crimea – the Gold and Secrets of the Black Sea" prior to the illegal annexation of Crimea by the Russian Federation.
On December 14, 2016, the Amsterdam District Court ruled that the exhibits of the Crimean museums had to be returned to Ukraine.
On March 28, 2017, the Amsterdam Court of Appeal received an appeal against the ruling from the representatives of Crimean museums.
ol