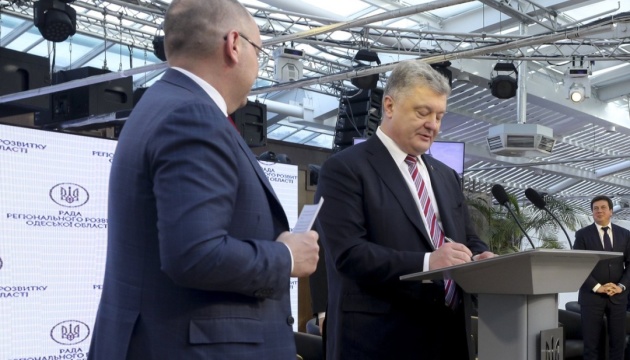 President signs law declaring Kuyalnik Estuary of Odesa region a resort of state importance
During the working trip to Odesa region, President Petro Poroshenko signed the law declaring the natural area of Kuyalnik Estuary a resort of state importance.
"We launch the law of Ukraine on the declaration of natural territories of Kuyalnik Estuary in Odesa region a resort of state importance," the president stressed while signing the document, the press service of the head of state reported.
The implementation of these legislative changes will contribute to the preservation and rational use of natural medicinal resources and increase the tourist flow to Odesa region.
"Thank you very much Mr. President. We will attract investors and show the prospects. Kuyalnik can become and I'm sure it will become an international resort. But first we should focus on the development of the whole region," Head of the Odesa Regional State Administration Maksym Stepanov noted. According to him, Odesa region already hosts six million tourists a year.
ish