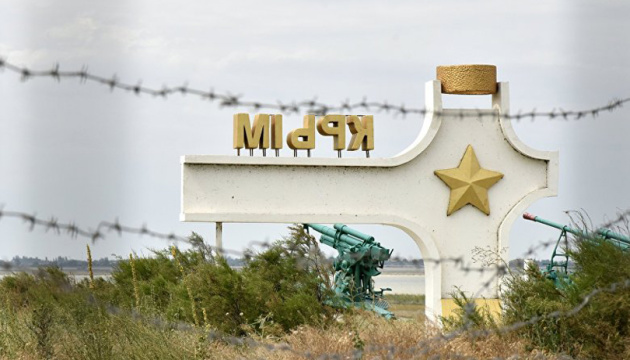 Russia resettled about half a million of its citizens to occupied Crimea - expert
Russia has resettled about half a million of its citizens to Crimea over five years of occupation of the peninsula.
The program director of the Crimean House state-owned enterprise, Alim Aliyev, said this at a press conference titled "Presentation of the Fifth International Forum 'Occupied Crimea: Five Years of Resistance'" at Ukrinform on Friday.
"According to the Mejlis of the Crimean Tatar people, about half a million people entered Crimea from Russia. They were brought there," Aliyev said.
First Deputy Minister of Information Policy Emine Dzhaparova, in turn, said that the policy of "squeezing out" people is classical for such a repressive system, which was currently formed in Russia. On the one hand, she said, active, patriotically-minded people in Ukraine, or even those capable and ready to resist, are being displaced from Crimea. On the other hand, different military, FSB officers, special forces, consultants who help integrate Crimea into Russian space, bureaucrats, and "correct" teachers are being moved to the peninsula, she added.
According to Dzhaparova, there are now people in Crimea, at any enterprise or even in kindergartens, who are in charge of cooperation with special services.
Aliyev also said that according to official statistics, about 35,000 internally displaced persons are people who left Crimea. At the same time, according to public organizations, the number of such people is 50,000.
"I want to emphasize that this is a completely qualitative indicator, not a quantitative indicator, because there was a so-called 'brain drain.' Young professionals, journalists, social and political figures, cultural and educational workers, businessmen, as well as part of active students, left [the peninsula]," Aliyev said.
These people, Aliyev said, mostly settled in three regions - in Kyiv, in Kherson region, as well as in Lviv city and in Lviv region.
Dzhaparova stressed that it was impossible to give an exact figure how many internally displaced persons are residents of Crimea because many of them refuse to be granted the status of IDPs.