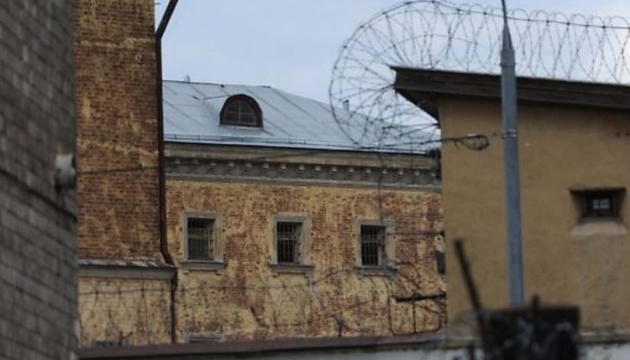 Moscow court leaves eight more Ukrainian sailors in custody
The Moscow City Court has rejected appeals filed by eight more Ukrainian sailors, prisoners of war, leaving them in custody until April 24, according to Russian news agency TASS.
"The ruling of the court of first instance has been left unchanged. The complaint filed by the defense team against the extension of the preventive measure in the form of detention for Denys Hrytsenko, Andriy Drach, Mykhailo Vlasiuk, Viacheslav Zinchenko, Bohdan Nebylitsyn, Yuriy Beziazychny, Yuriy Budzyl, Serhiy Chuliba has been rejected," reads the report.
The complaints of the defense team were heard during a session behind closed doors.
Thus, 16 of the 24 Ukrainian servicemen remain in custody.
On November 25, 2018, Russian border ships in the Kerch Strait fired on and seized three Ukrainian warships that sailed from the port of Odesa to the port of Mariupol. Twenty-four Ukrainian sailors were captured.
After Russian-controlled "courts" in Crimea ruled to arrest the captured sailors, they were all taken to Moscow.
All of them called themselves prisoners of war.
On January 15 and 16, Moscow's Lefortovo District Court ruled to extend the arrest of captive Ukrainian sailors for three months. The lawyers of Ukrainian sailors challenged the ruling.