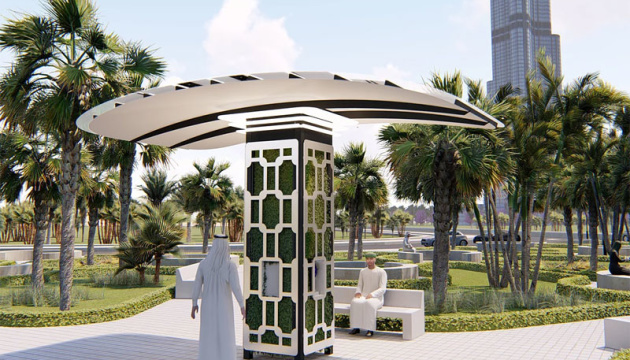 Ukrainian invention produces drinking water from air in Dubai's smart park. Photos
Ukrainian innovative project Smart Oasis has installed a construction, which produces drinking water from the air, in the Al Mamzar Smart Park in Dubai.
"Ukrainians contributed to opening of a new smart park in Dubai. Here the water is taken from the air. The construction gives water to anybody who wants to drink," says the video posted on Facebook page of the Public Eye project.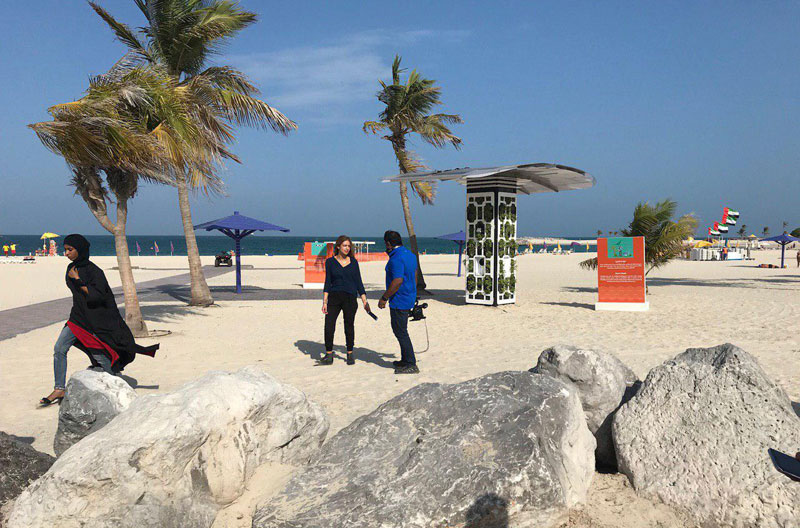 The invention is called Smart Oasis, it works on solar energy. The Smart Oasis was developed by the IDA design bureau and its founder Alex Prykhodko. "These are the autonomous atmospheric generators. The system can produce up to 200 liters of water a day. It also creates mist and waters the plants of a 4-meter 'mushroom'," the video explains.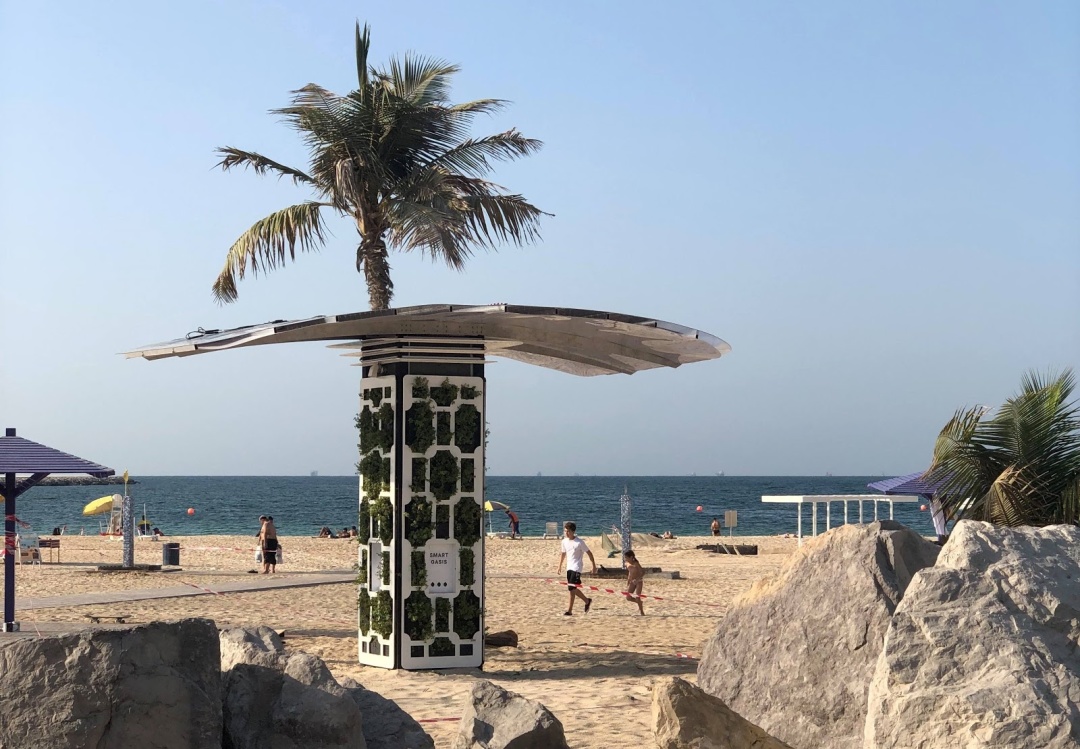 Smart Oasis is a construction with live plants that generates water in autonomous regime and pours it into cups for the Smart Park's visitors. The frame consisting of about 10,000 parts was designed by the Ukrainian design bureau. The water generation system is Chinese, but the Ukrainian company finalized it and equipped with the timers to turn on the generation system and issuing points. The solar panels with a capacity of about a 4kW are installed on the construction's roof.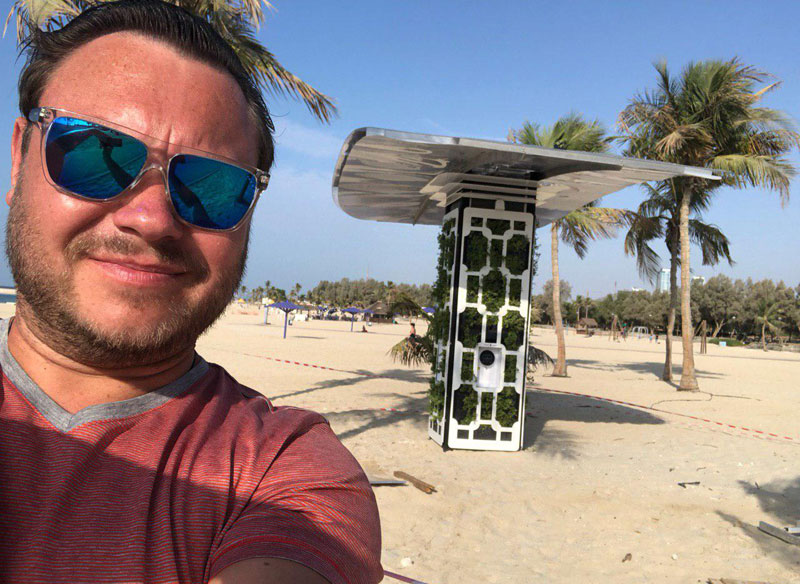 Ukrainians developed independently the system of automatic cleaning of the panels from sand and dust, automatic watering and cultivation of plants, as well as a cool mist system.
Photo: ain.ua, tech.liga.net