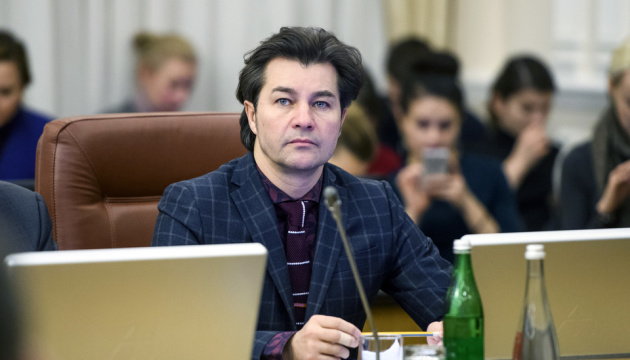 Ukraine, Norway discuss cooperation in cinema sector
Participants of the Ukrainian-Norwegian Business Forum in Oslo considered the possibility of cooperation in the film industry and the prospects for creating joint films.
Ukrainian Culture Minister Yevhen Nyshchuk said this to journalists when commenting on the results of the forum on January 28, the press service of the Culture Ministry of Ukraine reported.
"It is very important that culture is among the strategic issues of Ukraine. This gives us the opportunity to speak about actual initiatives and to support and implement projects that can yield real economic dividends," the minister said.
According to him, Ukraine is in a transitional period, and both public and authorities are learning to think about culture in a new way.
"We are creating new, modern and relevant tools to support the industry. In particular, I am talking about the Ukrainian Cultural Foundation and the Ukrainian Book Institute. We are mainly talking about the synergy of political will, communities, business and culture. This forum is a good opportunity to talk about national initiatives at the international level and share experiences," the minister stressed.