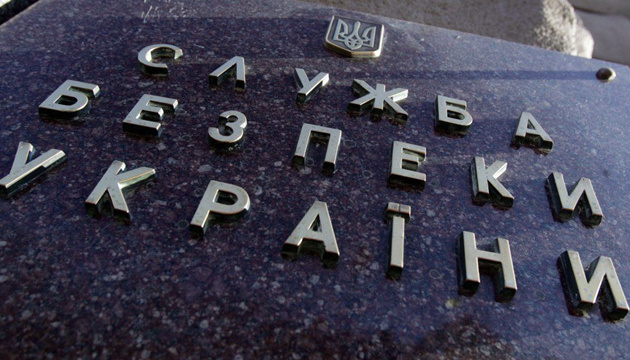 SBU blocks attempts by Russian special services to meddle in Ukraine's presidential election
The Security Service of Ukraine (SBU) has blocked the mechanism of intervention of Russian intelligence services in electoral processes in Ukraine through social networking sites, the SBU's press center has said.
"Operatives of the special service exposed a resident of Kyiv who, under the supervision of Russian special services, administered anti-Ukrainian Internet communities in social networks. He also received for a cash reward the access to so-called advertising cabinets of the accounts of Ukrainian users of social networks Facebook and Twitter. According to the plot of the customers, the culprit in this way had to manipulate the consciousness of Ukrainian voters in the interests of the Kremlin," the statement reads.
It notes that SBU officers detected over 300 accounts that were to be used during the presidential election campaign in Ukraine to promote targeted political ads advantageous to the Russian side. Through them, the organizers planned to influence the legal consciousness and personal choices of voters, as well as disseminate bias and fake information to discredit the Ukrainian authorities and law enforcement agencies.
The SBU, in accordance with the established procedure, transferred to the Facebook and Twitter administration the information about the detected accounts that could have been used by Russia during the hybrid aggression against Ukraine.
The agency said that in 2019, Facebook tightened its security policy regarding the use of political advertising in the Ukrainian segment of the Internet. For now, in order to prevent manipulative influence on Ukrainians, Facebook prohibits political advertising from accounts administered outside the Ukrainian segment of the Internet. Due to the measures taken by the administration, the interest of the aggressor country's intelligence agencies in the accounts of Ukrainian citizens in social networks has increased. At the same time, users receive commercial offers from individuals controlled by a Russian "troll factory" - LLC Internet Research Agency.
The Security Service of Ukraine once again appealed to Ukrainian users of social media to be attentive and, if they receive offers on the use of accounts in social media from unknown individuals, to contact the SBU's hotline. In addition, the SBU paid attention to the fact that those responsible for possible illegal actions, under current law, will be the owner or the person who registered an account in social media.