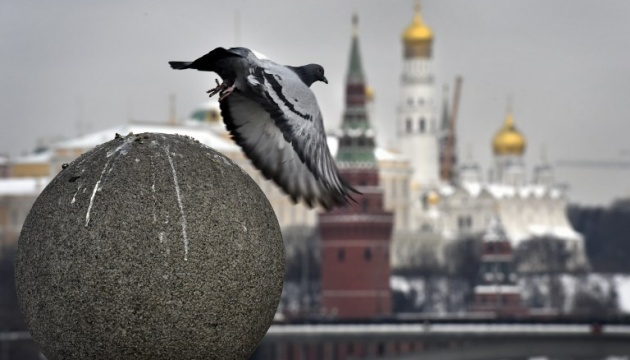 Kremlin has three scenarios on Ukraine – chief of foreign intelligence service
Russia wants to return Ukraine to its orbit, and for this purpose it has three scenarios for the development of events in 2019, Head of Ukraine's Foreign Intelligence Service Yehor Bozhok has said in an interview with Ukrinform.
"All Russian special services have a specific task of 'closing the Ukrainian question' in 2019. 'Closing' means returning Ukraine to the orbit of the Russian Federation and doing it so reliably that 'no color revolutions' could happen in Ukraine ever again," he said.
According to Bozhok, for this purpose, the Kremlin has already worked out three scenarios for the development of events in Ukraine.
"The first one concerns revenge by pro-Russian forces following presidential or parliamentary elections," he said.
"In the event of the failure of pro-Russian forces or those suiting Russia in the presidential election, a second scenario will be used, namely internal destabilization or so-called 'controlled chaos' to make Ukraine accept the conditions imposed by the Kremlin," he added.
The third scenario is a military operation.
"If it is impossible to apply the first two scenarios, the Kremlin does not rule out open military aggression against Ukraine," Bozhok said.
The probability that any of these scenarios can be realized is high, he said.
"Nobody knows what [Russian President Vladimir] Putin plans, apart from Putin himself. The main task of the Foreign Intelligence Service this year is to prevent the Russian Federation from interfering in domestic political processes in Ukraine," Bozhok said.
The presidential election campaign began in Ukraine on December 31, 2018. The presidential election should take place on March 31, 2019. The election of people's deputies of the Verkhovna Rada is scheduled for October 27 this year.