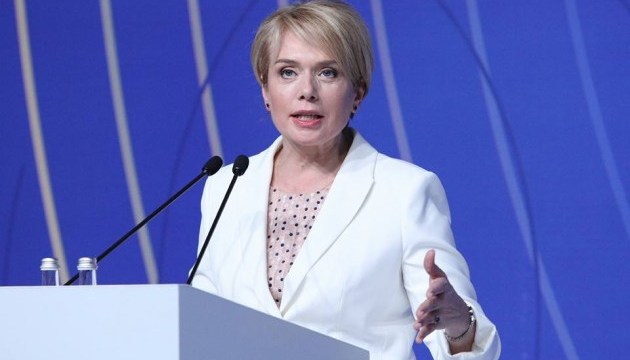 Ukraine's Education Ministry interested in cooperation with Microsoft in digitizing schools
The Education and Science Ministry of Ukraine is interested in cooperation with the Microsoft to develop a concept of digitizing Ukrainian schools.
Lilia Hrynevych, the Education and Science Minister of Ukraine, discussed this issue at a meeting with the Microsoft representatives within the framework of the World Education Forum in London on January 23, the press service of the Ministry reports.
"We enhance the access of schools to modern technologies. This implies expanding access to the high-quality Internet in our schools, as well as the purchase of equipment for students and teachers. About 1 billion UAH was budgeted for these purposes in 2019, and we intend to use this money with the greatest benefit for our children. Therefore, we need a technical review that will help design the system in a most efficient way," Hrynevych noted.
The minister asked the Microsoft representatives to become one of Ukraine's partners and provide such technical assistance.
Teodor Milev, Central & Eastern Europe Partners in Learning Lead at Microsoft, noted that it is extremely important to write out the architecture of functioning of this system correctly.
He noted that the company can act as one of the partners to provide a technical review.