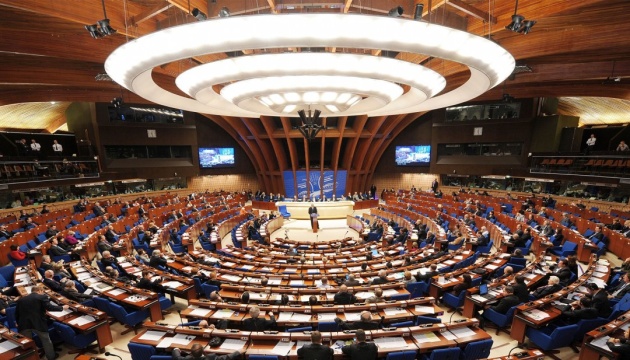 Documentary about Ukrainian political prisoners screened at PACE
The screening of the documentary "Putin's Hostages: Ukrainian Political Prisoners of the Kremlin" took place at the Parliamentary Assembly of the Council of Europe on Wednesday.
The relatives and a lawyer of the captured Ukrainian sailors attended the event, an Ukrinform correspondent reports from Strasbourg.
"You saw what Putin's Russia is doing to Ukrainian citizens. It happens because there is no clear and rigid response from Europe, the West, to such actions of the Kremlin," said Nikolai Polozov, the lawyer of the captured Ukrainian sailors.
He warned the countries of Europe and European citizens about further Russian aggression if there is no tough response to the actions of the Kremlin regime.
"If we do not call the things the way we see it, the Kremlin will move on. It will affect not only Ukraine," Polozov noted.
January 21-25, the PACE winter session takes place in Strasbourg.
January 24, the PACE will debate and vote on a resolution on escalation in the Sea of Azov, calling on the Russian Federation to immediately release 24 captured Ukrainian sailors.
Apart from the prisoners of war, the Russian regime has illegally detained more than 70 Ukrainian political prisoners, including Ukrinform correspondent Roman Sushchenko, who was illegally sentenced to 12 years in prison.