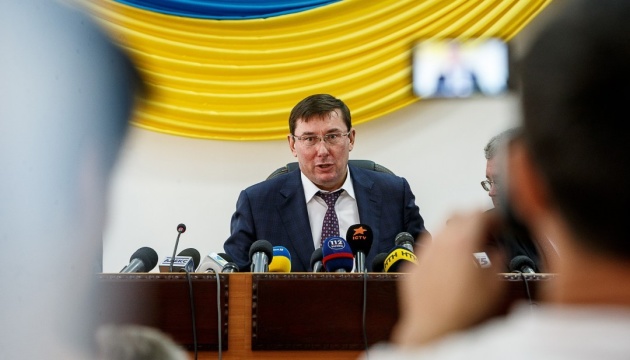 Investigators collect all documents on Maidan shootings – prosecutor general
Investigators have gathered all documents needed to serve notices of suspicion to those involved in the shooting of protesters during the Revolution of Dignity in Ukraine, Prosecutor General Yuriy Lutsenko has said in an interview with journalist Dmytro Gordon.
"There will be a time when we will imprison all those responsible for violence on the Maidan against peaceful protesters. These are very long trials because when one hundred people are dead, one-and-a-half thousand wounded, there are a huge number of participants in the trial. The middle link escaped to Moscow. The higher link who gave criminal orders is also there. But we will do it. We have already completed all the necessary measures in order to approve notices of suspicion for those who gave criminal orders to shoot people," he said.
According to Lutsenko, the investigators, together with independent experts, see the link between the actions of former President Viktor Yanukovych, who escaped from the country, former Interior Minister Vitaliy Zakharchenko and a number of other former law enforcement officers.
"When escaping, the criminals destroyed the documents, servers, machine guns, and bullet shells. Nevertheless, we managed to collect the documents. We have videos of every second, every point of the Maidan, which were made by one very clever and brave girl. Now we can have a 3D picture of what was happening, from any angle on the Maidan at this moment," Lutsenko said.