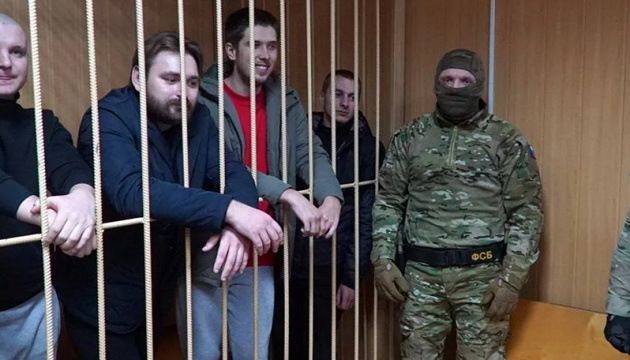 EU may impose sanctions on Russia for capture of Ukrainian sailors
The European Union will consider introducing sanctions against Russia if Moscow does not release Ukrainian sailors in the near future, Danish Foreign Minister Anders Samuelsen has said.
"Russia still detains 24 Ukrainian seamen. If not released soon EU will have to look into sanctions against Russia," he wrote on Twitter.
The minister also called Moscow's behavior in the Sea of Azov unacceptable.
On November 25, 2018, Russian border ships fired on and seized in the Kerch Strait three Ukrainian vessels that were moving from the port of Odesa to the port of Mariupol. A total of 24 Ukrainian sailors were captured.
Russian-controlled "courts" in occupied Crimea arrested all sailors for two months, and they were taken to Moscow. All of them told investigators that they are prisoners of war.
On January 15 and 16, Moscow's Lefortovo District Court decided to extend the arrest of captive sailors for three months.
Subsequently, the lawyers of Ukrainians filed appeals against these decisions.