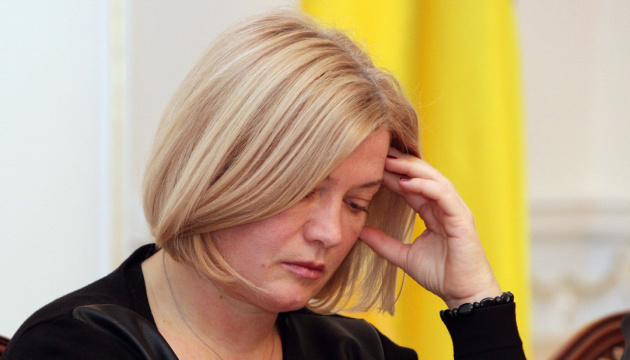 Sentsov trying to follow situation in Ukraine even in information blockade – Gerashchenko
First Deputy Chairwoman of the Verkhovna Rada of Ukraine Iryna Gerashchenko has received a letter from Ukrainian political prisoner of the Kremlin Oleg Sentsov and said that even in the information blockade, he is trying to follow developments in Ukraine.
She wrote this on her Facebook page.
"Oleg does not give up... Even in prison, in the information blockade, Oleg is trying to follow the changes in Ukraine, especially in the humanitarian sphere," Gerashchenko wrote.
She noted that Sentsov considers it very important that the state started supporting film production and book publishing. According to Gerashchenko, he considers all programs supporting inclusive education to be very important as well.
In addition, Sentsov asked for greetings to be passed to all Ukrainians, as well as to President Petro Poroshenko and Foreign Minister Pavlo Klimkin, Gerashchenko said. She also quoted his words in the letter : "Judging by how Russian TV slams them, they are doing everything right."
Ukrainian film director Oleg Sentsov and activist Oleksandr Kolchenko were detained in Crimea on May 10, 2014. Sentsov was sentenced to 20 years in prison and Kolchenko to 10 years on trumped-up charges of plotting terrorist attacks.
In May 2018, Sentsov went on hunger strike demanding the release of all Ukrainian political prisoners. He ended his 145-day-long hunger strike on October 6 due to the threat of force-feeding.
About 70 Ukrainian political prisoners are currently held in Russia and occupied Crimea, including Ukrinform correspondent Roman Sushchenko, who was sentenced to 12 years in a high-security penal colony in Russia for alleged spying.