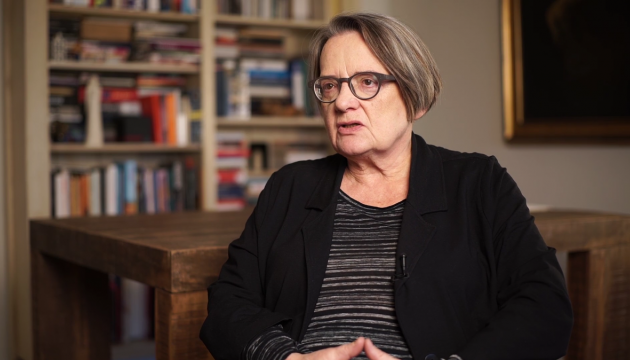 Film about Holodomor by Agnieszka Holland to participate in Berlinale competition
Historical thriller Mr. Jones directed by Agnieszka Holland, a joint production of Poland, Ukraine and the UK, will participate in the competition of the 69th Berlin International Film Festival.
"We are grateful to the organizers of the Berlin International Film Festival for the opportunity to take part in the official competition program. Mr. Jones is really very strong, emotional and extremely important movie for the modern world and especially for our country. We are looking forward to the world premiere in Berlin," producer of the film Yehor Olesov commented, the press service of the State Film Agency of Ukraine reports.
"This movie is significant not just for the Ukrainian film industry but for the entire Ukraine as well. Its world premiere within the framework of the Berlinale competition will help tell the world the truth about the Holodomor of 1932-1933 as the genocide of Ukrainian nation," Chairman of the State Film Agency of Ukraine Pylyp Illenko added.
Mr. Jones is a real story of a young Welsh journalist, who left for the Soviet Union in 1933 to expose and convey to the world community the truth about the crimes of the Stalinist regime and the Holodomor in Ukraine. He told the world about those atrocities, but the Western politicians did not want to hear the inconvenient facts, and the reputable media did not support the journalist in his fight for the truth, while continuing to publish the alternative news created by Moscow.