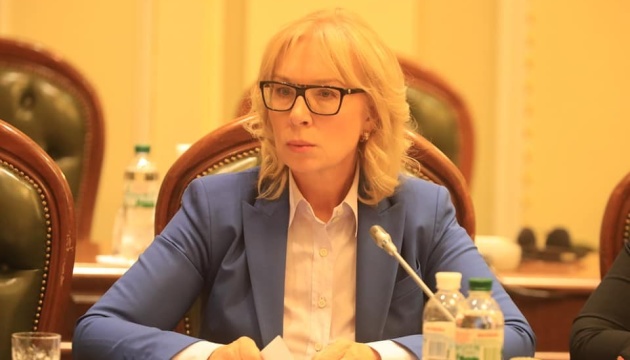 Ukrainian human rights commissioner plans to attend trials of captive sailors in Russia
Verkhovna Rada Human Rights Commissioner Liudmyla Denisova plans to visit Moscow next week to attend court hearings on the extension of the terms of arrest for captive Ukrainian sailors.
She stated this live on the Priamy television channel.
"I have repeatedly appealed to Bortnikov, who is the director of the Russian FSB. My applications for a possible meeting with our prisoners of war in the detention center are under consideration. I will be in Moscow next week," she said.
According to Denisova, the Lefortovo court will consider the issue of extending the term of detention for captive sailors.
"The main strategy being introduced by the state is that our sailors are prisoners of war, that it is necessary to act in accordance with the Geneva Convention of 1949, that they must be released and returned to their homes unconditionally. The vessels on which they were captured must also be released," she said.
She also noted that she still does not have reliable information about sailors wounded in the Russian attack on Ukrainian ships in the Kerch Strait.
"I received this information but it was not confirmed by any medical certificate. [...] When I was in Russia last time, Mrs. Moskalkova said that she would not sign any paper because they also know what consequences might be and that the case will definitely come to the Hague court," Denisova added.
On November 25, 2018, Russian border ships fired on and seized in the Kerch Strait three Ukrainian vessels that were moving from the port of Odesa to the port of Mariupol. A total of 24 Ukrainian sailors were captured.
Russian-controlled "courts" in occupied Crimea arrested all sailors for two months, and they were taken to Moscow.
At present, 21 Ukrainian servicemen are in Moscow's Lefortovo prison, and three more wounded sailors stay in the Matrosskaya Tishina prison.
The coordinator of the team of lawyers, Nikolai Polozov, said that all Ukrainian sailors captured by Russia told investigators that they are prisoners of war.