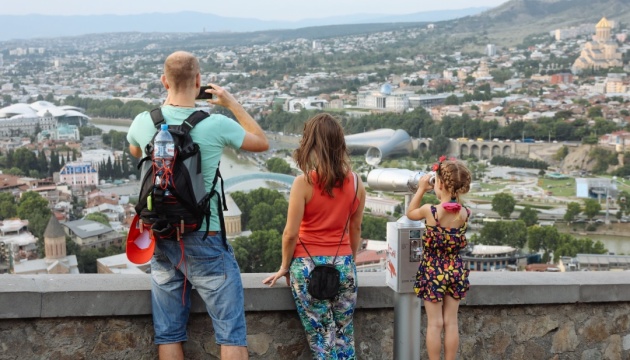 Tourist flow from Ukraine to Georgia growing
The number of Ukrainian tourists who visited Georgia in 2018 grew by 4.2 %, according to the portal News-Georgia.
The record number of foreigners, about 8.7 million, visited Georgia in 2018, which is 9.8% more than in 2017, News-Georgia reports with reference to the National Tourism Administration.
The top countries which tourists visited Georgia was Azerbaijan with 1.424 million (a rise of 9.5 percent), Russia with 1.404 million (a rise of 23.8 percent), Armenia with 1.268 million (a fall of 1.4%), Turkey with 1.098 million (a rise of 9.1 %), Iran with 291.070 thousand (a rise of 3%). And Ukraine ranked sixth in this list, with 177.058 thousand tourists (a rise of 4.2%).